Essipit: meeting the Innu Nation between land and sea in Quebec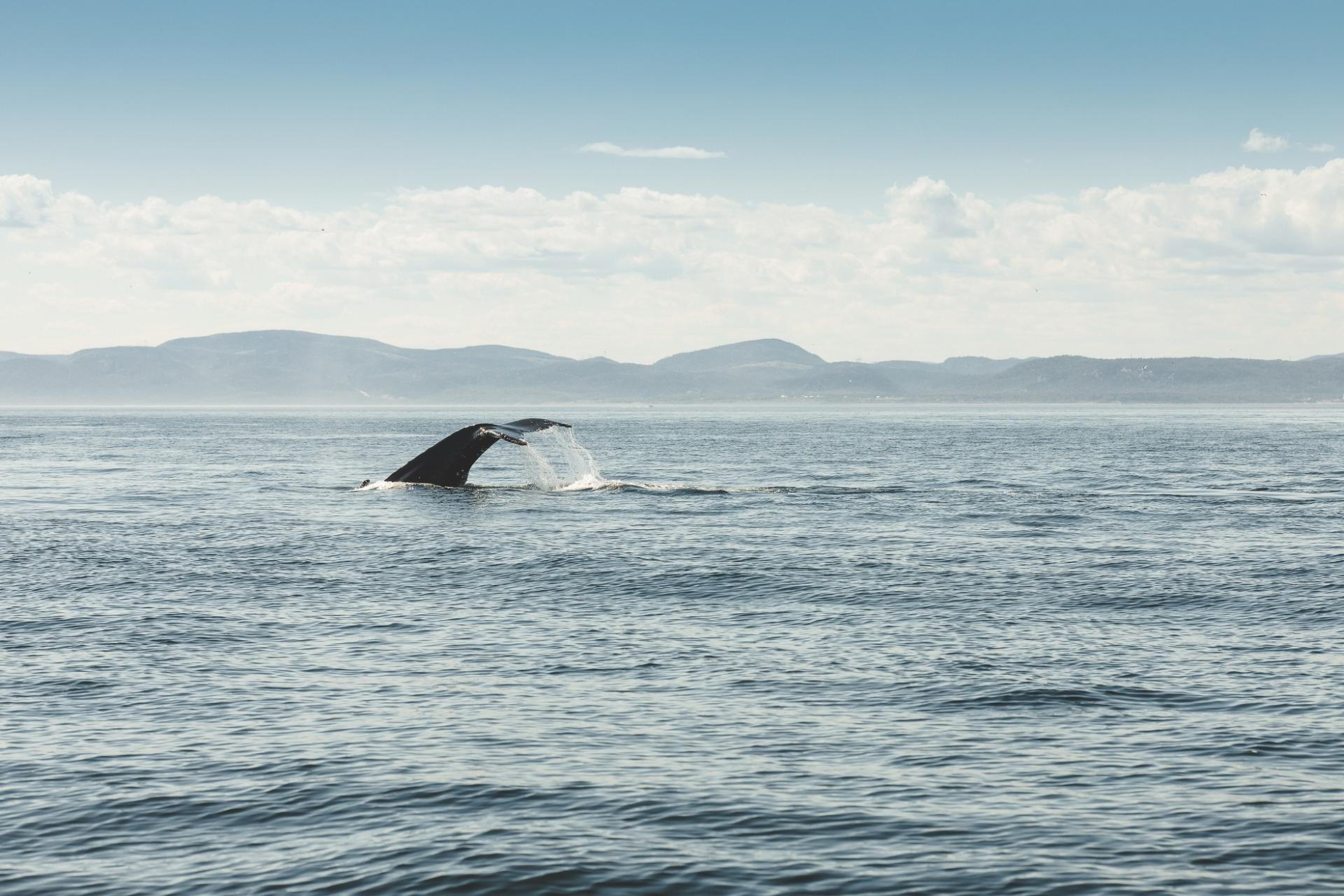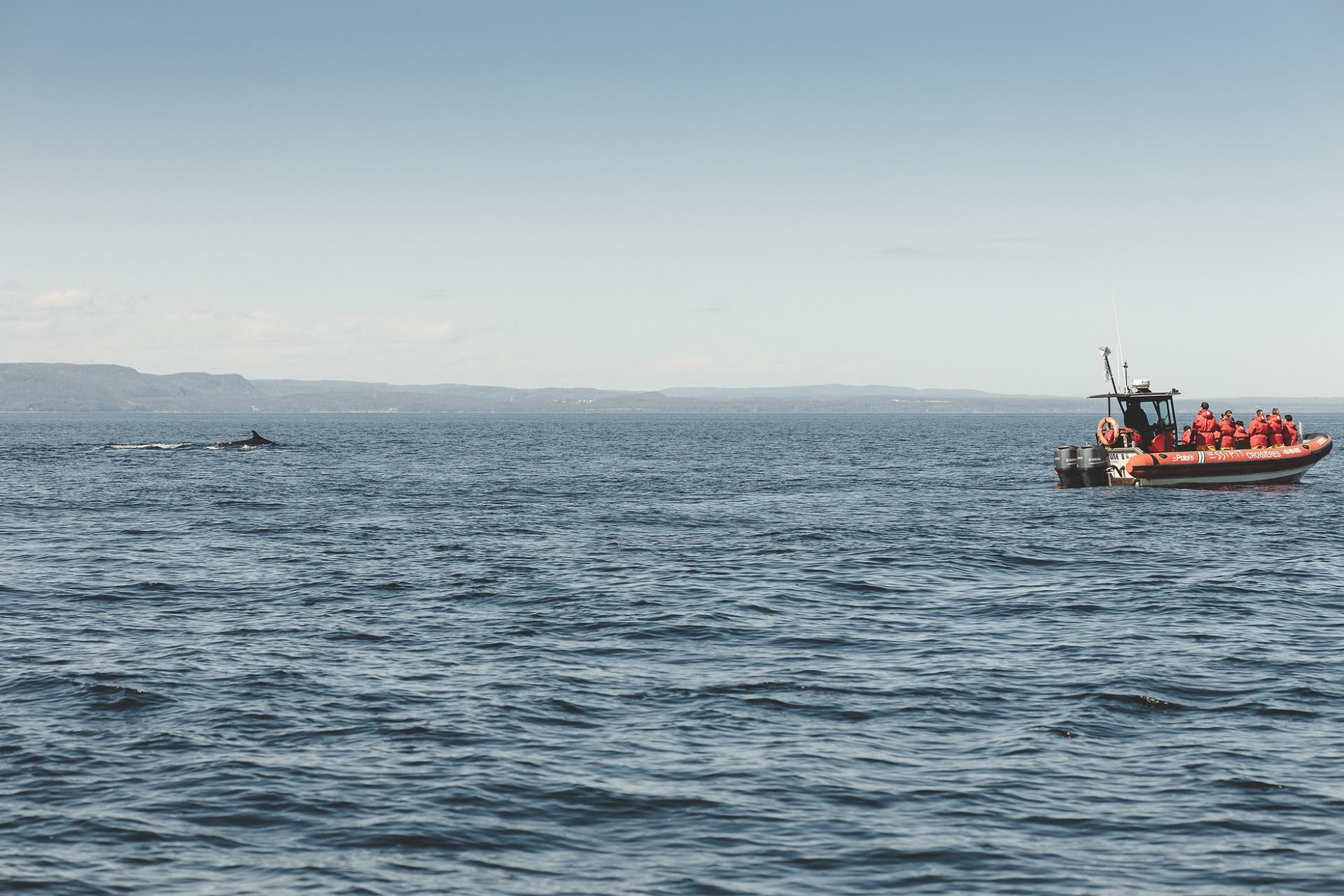 Whale-watching in an inflatable boat with Croisières Essipit. Credit: Audet Photo
Join Croisi?res Essipit aboard an inflatable motorboat that skims the waves for a close-up view of the marine life in the protected waters of the Saguenay-St. Lawrence Marine Park. Seasoned guides share a treasure trove of knowledge as they lead guests safely out to meet a variety of whale species including humpbacks, blue whales, fin whales, minke whales and belugas. With a bit of luck, you'll also spot seals in these fish-filled waters.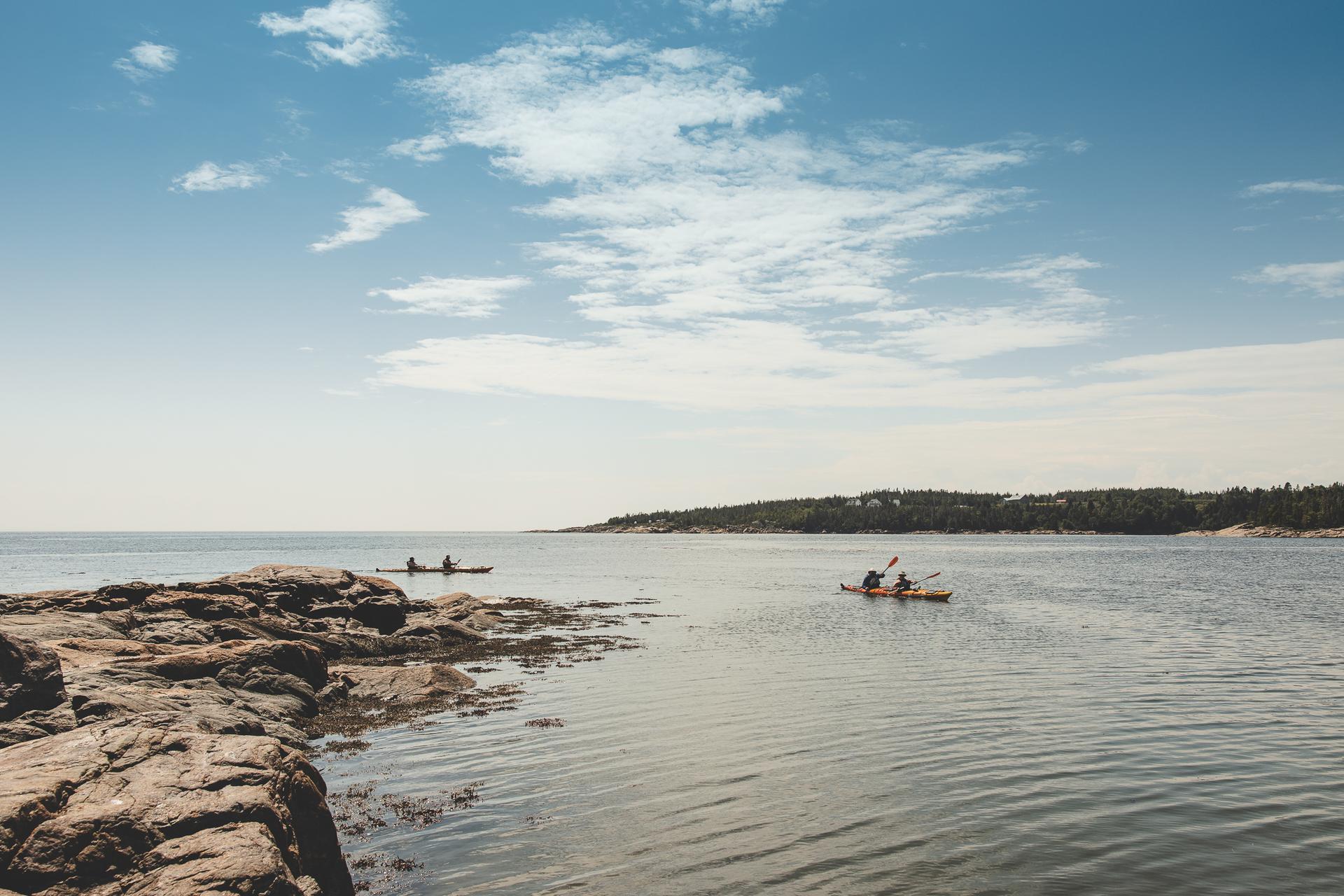 A kayak excursion with Mer et Monde écotours at Anse à la Cave. Credit: Audet Photo
After a thrilling whale-watching tour, make your way to Les Bergeronnes for a guided sea-kayaking tour or a leisurely stand-up paddleboard outing at Anse ? la Cave with Mer et Monde ?cotours. With the soothing sea air and shoreline vista of large rocks and conifers, relaxation is guaranteed.
Seaside camping platform at Anse à la Cave by Mer et Monde écotours. Credit: Audet Photo
At the end of the day, sleep right on shore, lulled by sound of waves and blowing whales at Anse ? la Cave. The site is home to one of the world's most beautiful seaside campgrounds, complete with ready-to-camp units and wooden camping platforms. There are also rustic but modern shelters available. Spending one night by the water is worth the entire trip!
In the heart of Essipit, Natakam Condo-Hotels is the place to stay. Your private balcony opens up to stunning views of the St. Lawrence, where the whales feed just metres from shore! It also makes a great starting point for activities on land.
Exploring on land
For the ultimate outdoor experience, observe the black bear, a symbol of traditional Innu culture. In a secure shelter in the heart of the boreal forest, experienced guides will show you black bears in their natural habitat at only a few metres' distance.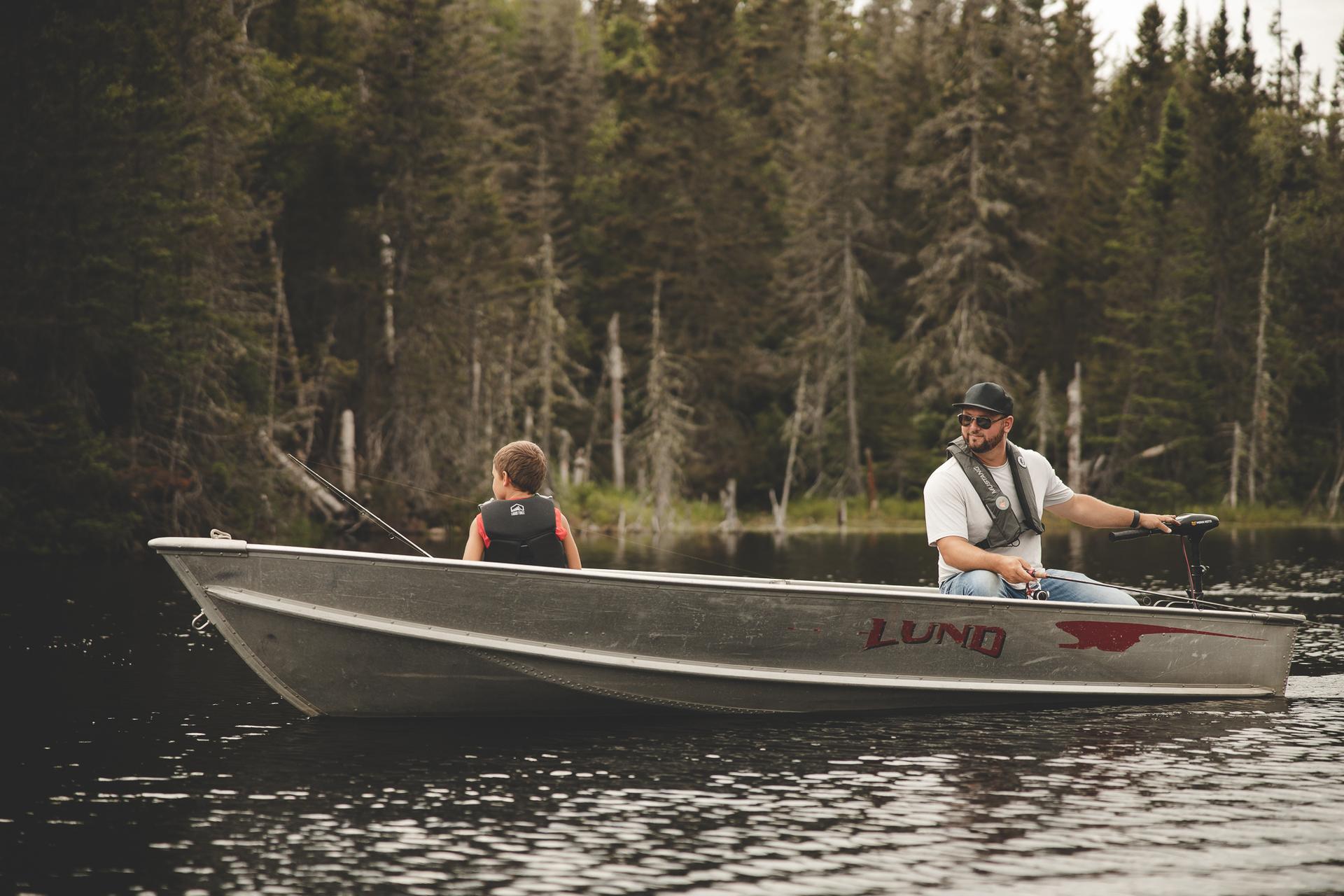 Fish for brook trout in one of the 125 lakes in the Essipit area. Credit: Audet Photo
The Essipit's wilderness and numerous lakes lend themselves particularly well to an outfitting adventure with numerous activities: hiking, fishing, ATVing, voyageur canoeing, and swimming.
Essipit, where the great outdoors, age-old traditions and culture come together to provide a relaxing getaway. Credit: Audet Photo
Essipit is the perfect place to reconnect with nature and experience an age-old culture. Leave your cell phone and the daily grind behind and recharge in this amazing place.