A different way to travel: dogsledding in Yukon
How you travel the Yukon can be just as entertaining as what you do along the way. For the ultimate Northern experience, nothing beats dogsledding.
When you first think about sled dogs, "cute" and "friendly" are a few words that probably come to mind. That perception won't change, but when you step onto that sled, you'll quickly come to appreciate the real power and resilience of these canines as well.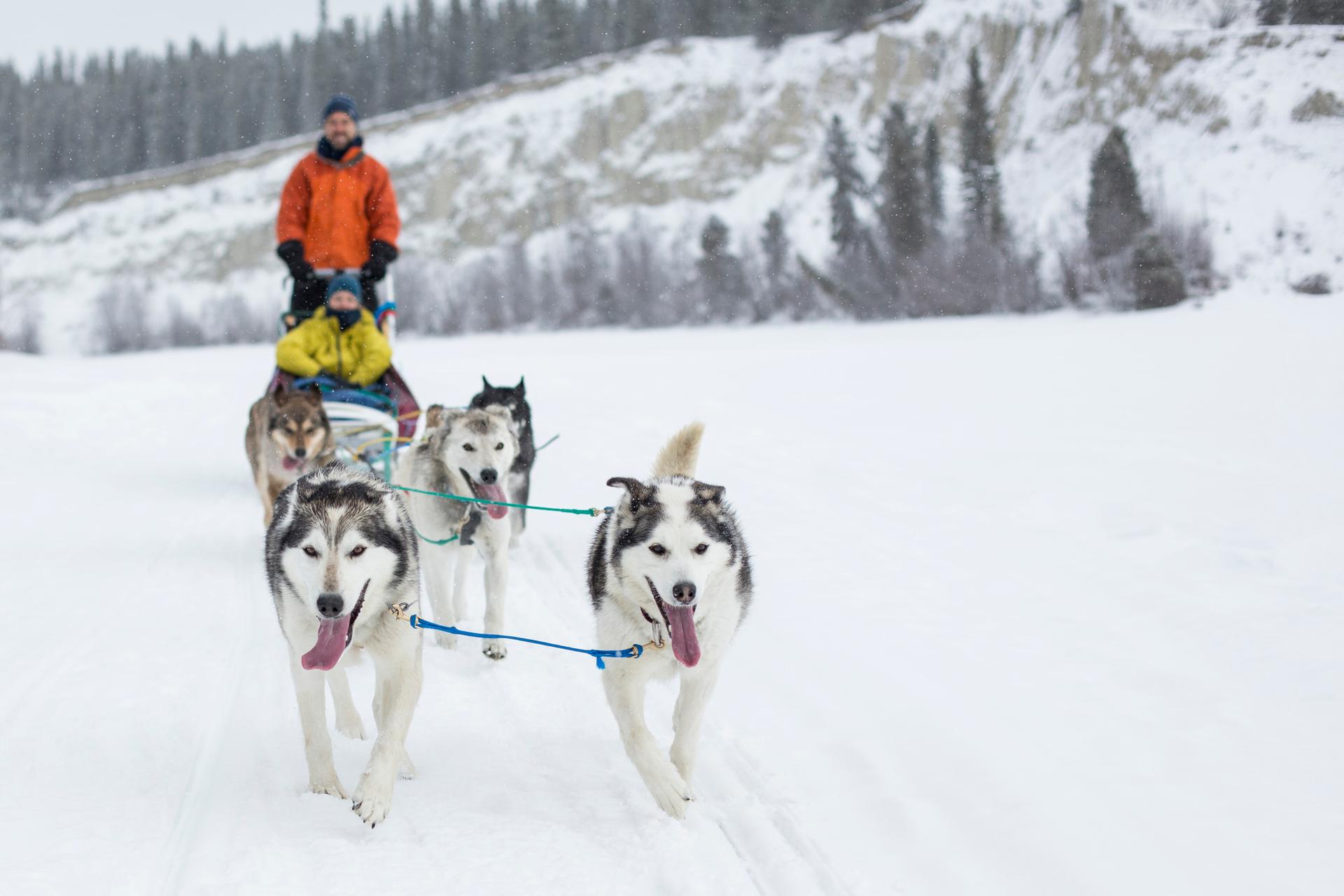 Muktuk Adventures
There are a number of different ways to experience dogsledding in the Yukon, from the hands-on, to the casual ride.
Step onto a sprawling 40-hectare ranch--home to Frank Turner, dogsled race champion and icon of the North, and his 130 energetic Alaskan huskies. Soon, these will become your huskies too. You'll be their trainer, a real member of the team charged with the dogs' care and the lucky one who receives their affection. Expect your heart to warm even in the frozen winter as you bond with dozens of lovable sled dogs. This is Muktuk Adventures' Rookie for a Day experience.
A friendly sled dog
Under the eye of an experienced guide, you'll learn the traditional ways of a sled-dog musher. You'll run with the powerful canines, giving them the exercise they need to traverse the boundless north. You'll also satisfy their relentless appetites with hands on-feeding. Prepare the hardy huskies for dogsled adventures; welcome their tired bodies as they return home. This is what it means to be a rookie for a day.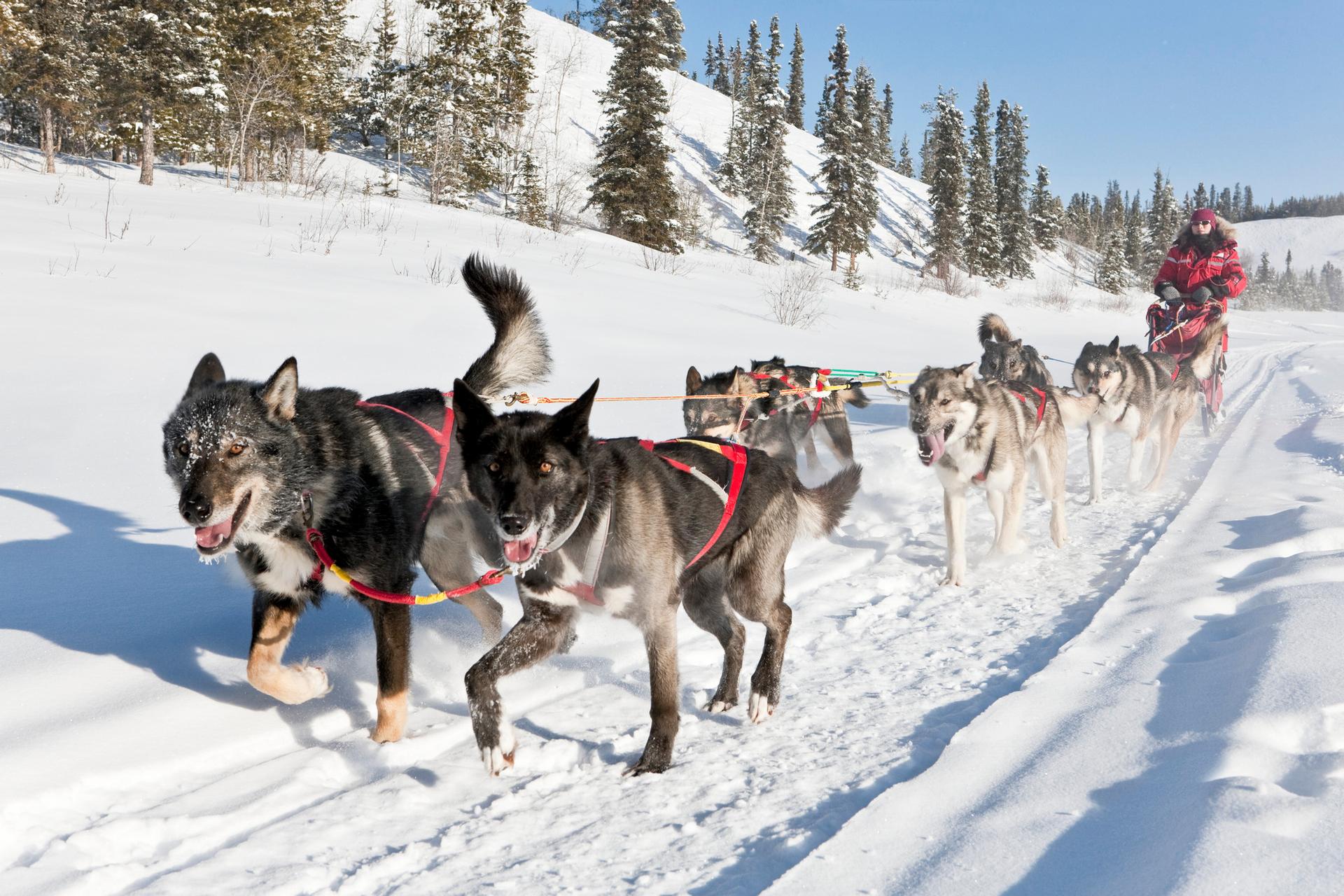 Dogsledding experiences - Credit: Government of Yukon/Fritz Mueller
For a less immersive experience, enjoy a dog sled workshop or ride at the annual Yukon Sugar Rendezvous. This winter celebration allows people to shake off the cold and enjoy food, music and a number of activities.
The Percy DeWolfe Memorial Mail Race
While mushing a dogsled team is must, you can also enjoy the activity as a spectator. Cheer from the sidelines of the punishing 1,000 mile Yukon Quest sled dog race--the legendarily tough event won by Muktuk Adventures' indomitable Frank Turner. Then there's the annual Percy DeWolfe Memorial Mail Race, which sees dog sled teams travel 338 kilometres from Dawson City in the Yukon to Eagle, Alaska and back. The race follows a historic mail route travelled by DeWolfe between 1910 and 1949. Like him, racers could be exposed in to temperatures varying from -40 to 50 degrees. Thankfully, as a spectator you can watch the competitors head out at impressive speeds, then head inside for a hot chocolate.
Find the right dogsled adventure for you or discover more outdoor activities on the Travel Yukon website.
Find the right dogsled adventure for you or discover more outdoor activities on the Travel Yukon website.