Canada's top hikes from strolls to epic adventures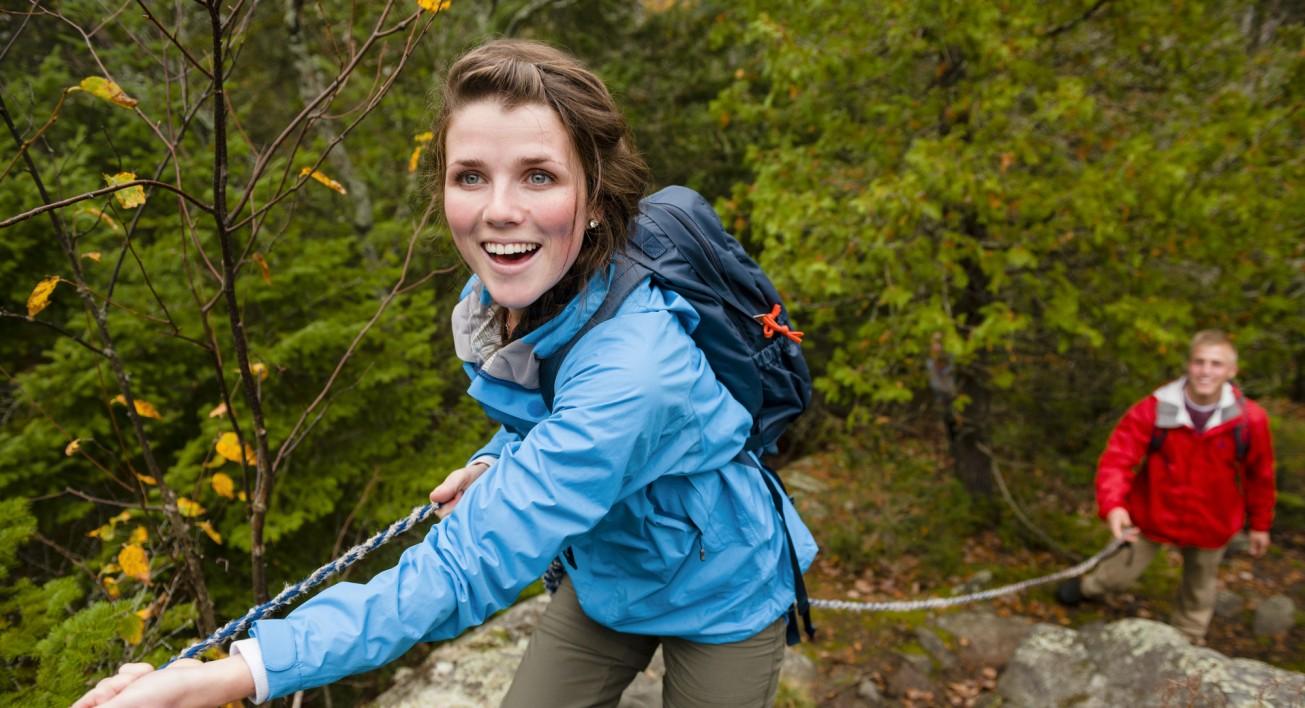 When you explore a place on foot, you really see it — every nuance and detail. You'll be astonished at the beauty of the tiny details, where extreme weather keeps everything miniature — but exquisite.
You'll appreciate the curtain of mist suddenly parting on a hike in Newfoundland and Labrador's Bonavista Peninsula to see you're on the edge of a precipice, with the turquoise water churning hundreds of feet straight down, just in time to see a puffin dive-bomb over the edge.
There are literally thousands of incredible hikes in Canada, a country blessed with superlative natural beauty and vast tracts of wilderness. A big part of the fun in travel is finding your own path to explore, of course, but here are some of our favourites. Pull on some comfortable hiking boots and get started!
Columbia Icefield Glacier Adventure and SkyWalk
Columbia Icefield Glacier Adventure and SkyWalk in Alberta.
Alberta's Columbia Icefield drive through the Rockies is rated one of the best in the world. But you'll want to see the colossal peaks wrapped in prehistoric ice up-close. A number of guided interpretive glacier walks are available. For breathtaking views, try the the Glacier Skywalk, a cliff-edge glass-floored observation platform cantilevered 280 metres over the Sunwapta valley. Simply, breathtaking. Be sure to bring a water bottle so you can taste the glacial water destined for three oceans.
Algonquin Provincial Park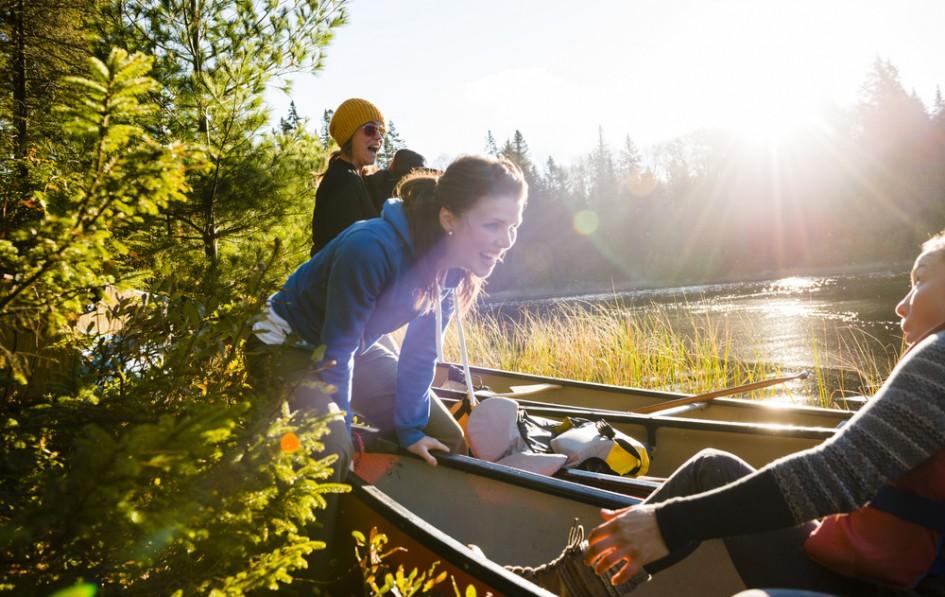 Voyageur Quest, Algonquin Provincial Park, Ontario.
Algonquin Provincial Park is the ultimate wilderness getaway, and only a short distance from Toronto. Hike, paddle and portage through Ontario's 7,000-square-metre of maple forest and little islands with residents such as blue heron, moose and beaver. Voyageur Quest supplies expert guides and 26-foot voyageur canoes.
Tour and Hike in Quebec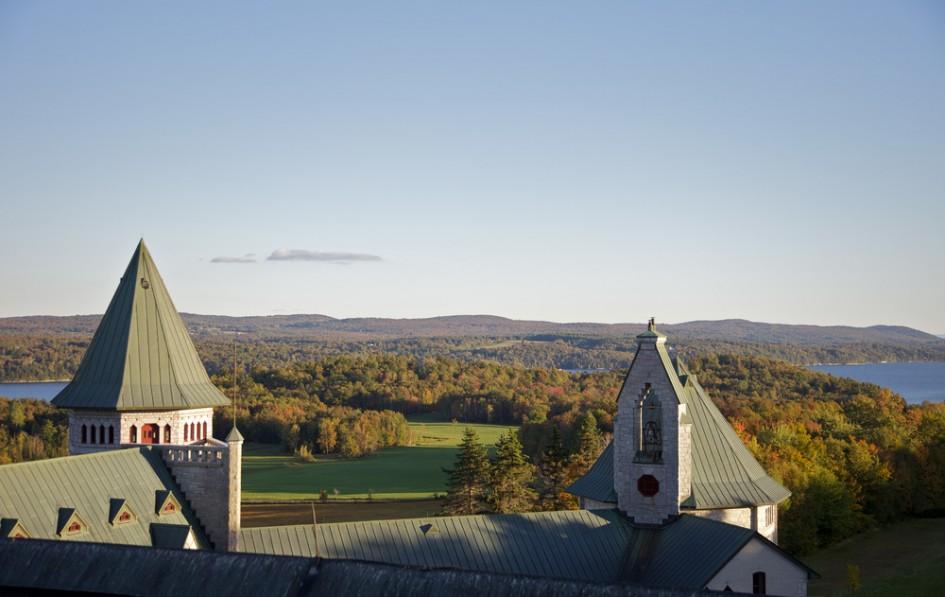 L'Abbaye de Saint-Benoit-Du-Lac in Quebec's Eastern Townships.
Road trip through Quebec's charming Eastern Townships, then choose side-trip hikes to get to know the area on foot. Bonus: you can mix in vineyards and tastings on the 132 kilometre wine route and seven of the province's most beautiful villages. Trek past the highest peaks in southern Quebec.
Iceberg Alley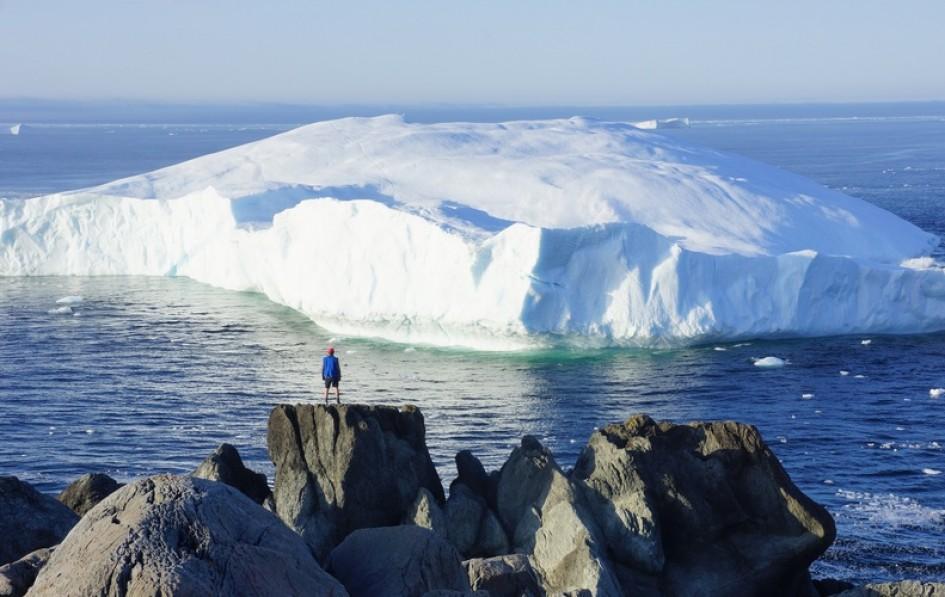 Iceberg spotting, Quirpon Island, Newfoundland and Labrador.
Yukon: the world's largest UNESCO-protected wilderness area.
Add river rafting to your hiking, if you like. This is the world's largest UNESCO-protected wilderness area, designated for its 100 kilometre long ice fields, tall peaks and sweeping river valleys. Cover three wilderness parks: Kluane National Park (Yukon), Tatshenshini-Alsek Provincial Park (British Columbia) and Alaska's Glacier Bay National Park.
B.C. Heli-Ventures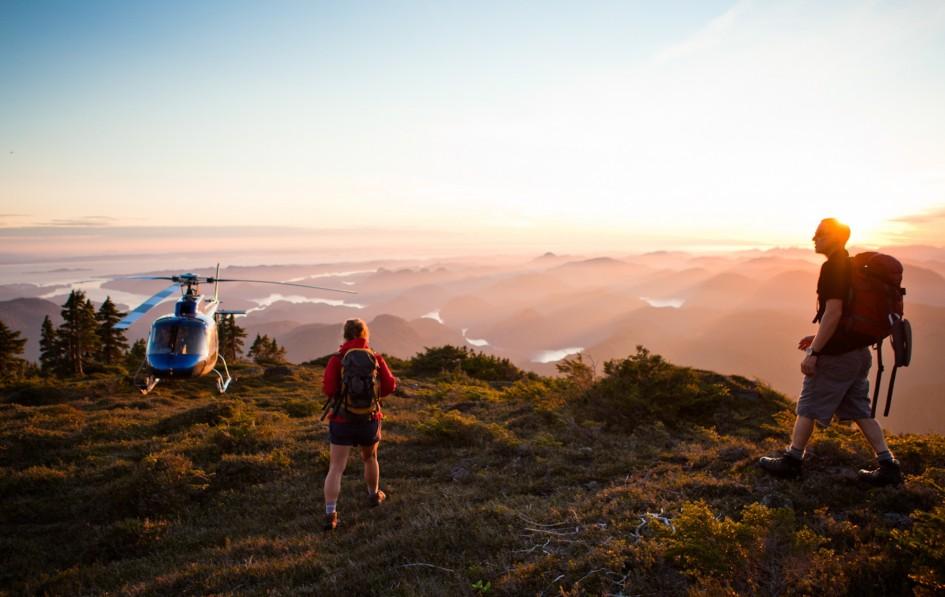 Heli-hiking in B.C.'s Great Bear Rainforest
With a luxe base camp at Nimmo Bay Wilderness Resort, you can hike into British Columbia's 9,000-square-kilometre Great Bear Rainforest with the advantage of a private helicopter to shuttle you around. Also on offer: kayaking, flight-seeing, fly fishing, and some rest and relaxation.
Athabasca Sand Dunes
Athabasca Sand Dunes Provincial Wilderness Park, S.K.
Hike, and canoe, along the shore's of one of Canada's largest lakes -- Saskatchewan's Athabasca Sand Dunes Provincial Wilderness Park. The dunes are 30 metres high and stretch over 100 kilometres. Churchill River Canoe Outfitters flies you in on a float plane and can also take you paddling along the subarctic desert-like terrain of the William River.
Follow the Voyageurs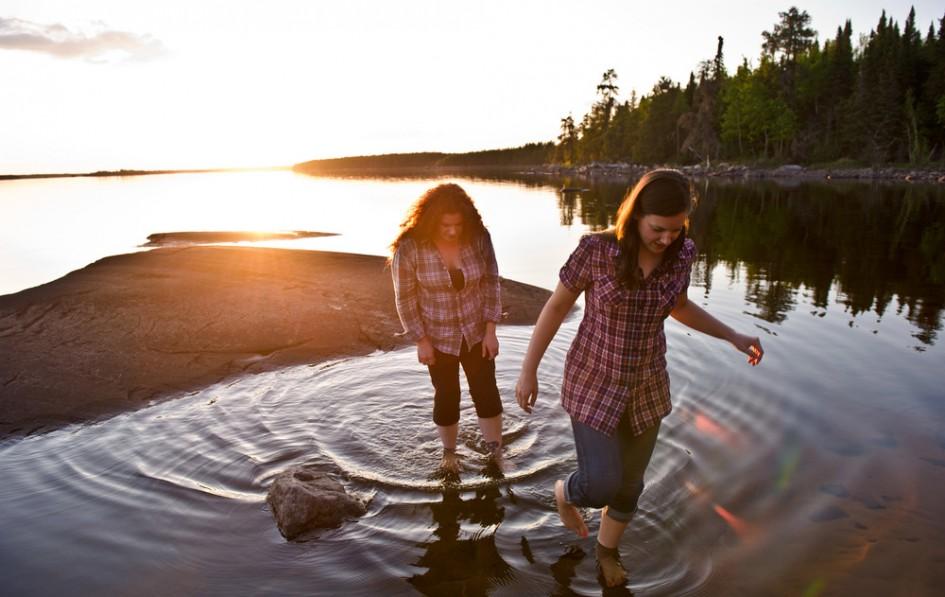 Pathway of the Voyageurs trip with Aikens Lake Wilderness Lodge, M.B.
With a base at float plane-access Aikens Lake Wilderness Lodge, Manitoba, you can hike along a historic portage where fur traders once walked. Expect to see ancient pictographs, black bear, moose, caribou, beaver and muskrat. Bonus: French-Canadian and M?tis cuisine, storytelling and music.