The best parks in Edmonton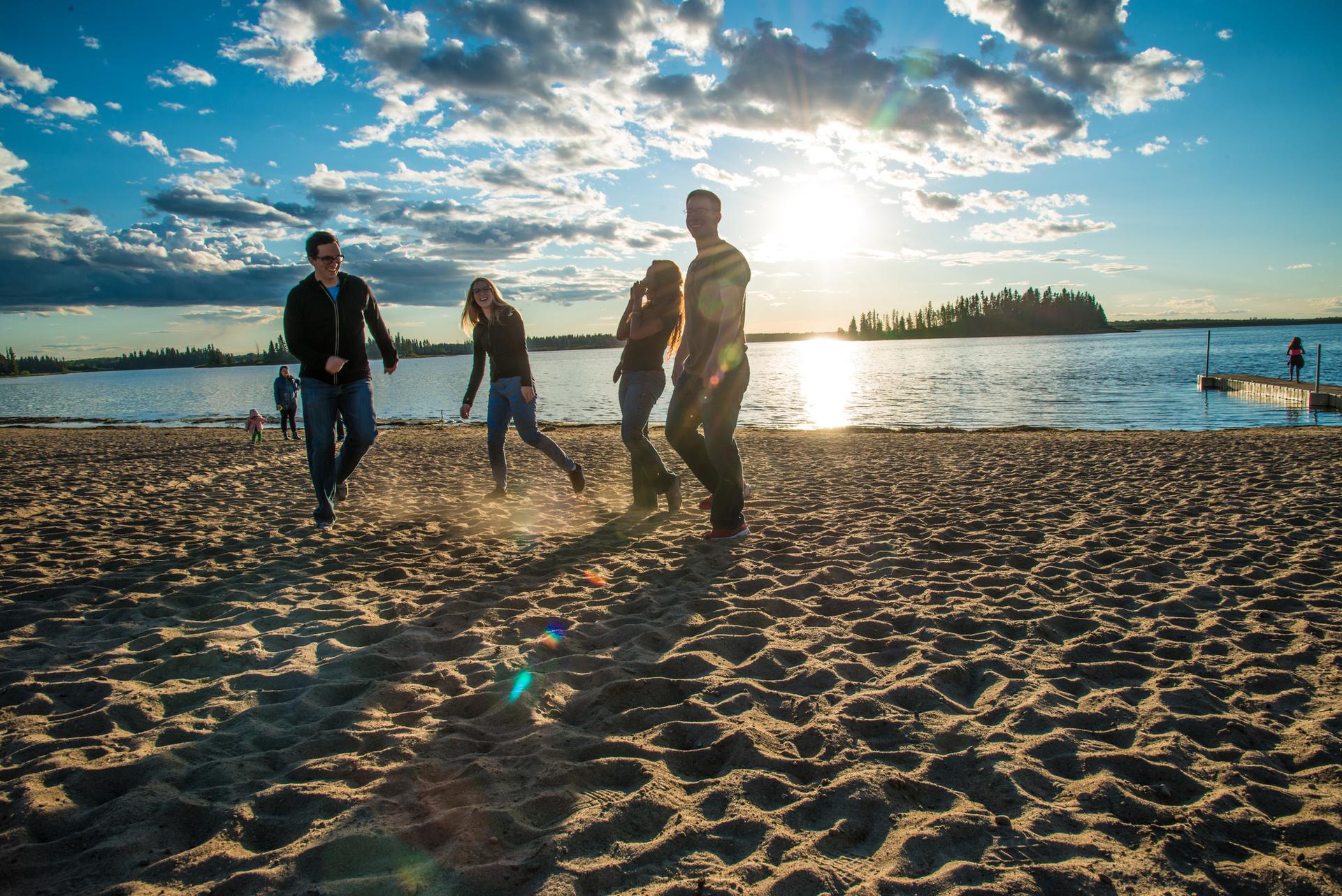 Edmonton has dozens of green places to play, relax, and connect with nature. City parks, dark sky preserves, and river valley vistas are all on the menu. Plus, Edmonton is home to the largest stretch of urban parkland in North America, at 22 times the size of New York's Central Park. While there are many incredible parks in the city, here are five of our favourite stand-outs that are made for exploring:
1. Wilderness near the city at Elk Island National Park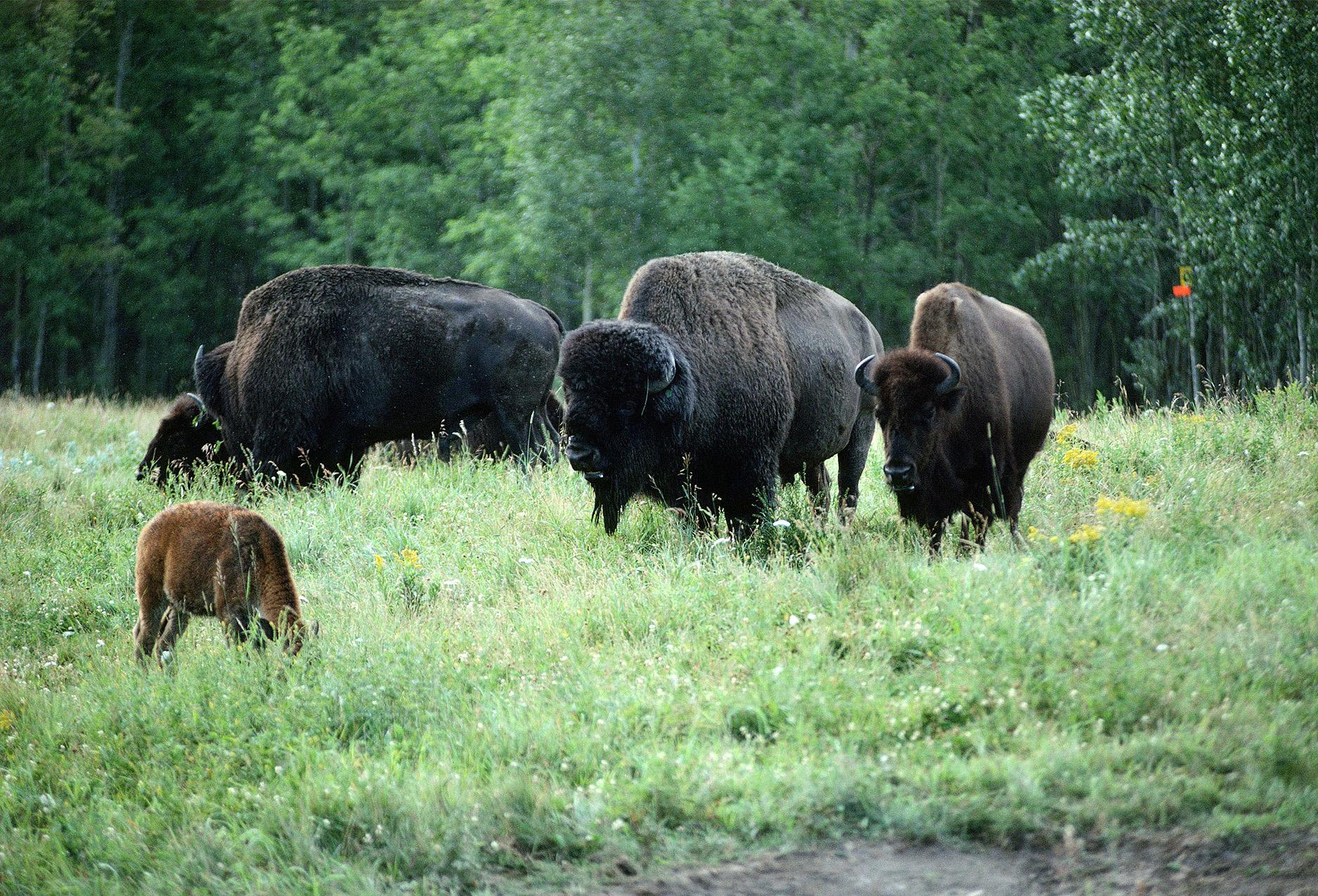 Elk Island National Park, Edmonton - credit: Edmonton Tourism
It's just 45 minutes east of Edmonton, but Elk Island is wonderfully wild. Spot herds of plains bison, black bears, moose, elk, and a variety of birds at Canada's biggest fully enclosed park. If you're lucky, you might catch a glimpse of shy lynx or gray wolves, too. Hike one of 11 varied trails or spend the day lounging on the beach under the big sky. In the winter, snowshoe or cross-country ski, then look up in wonder at the swirling chorus of light known as Aurora Borealis.  
2. Get active

 in the Edmonton River Valley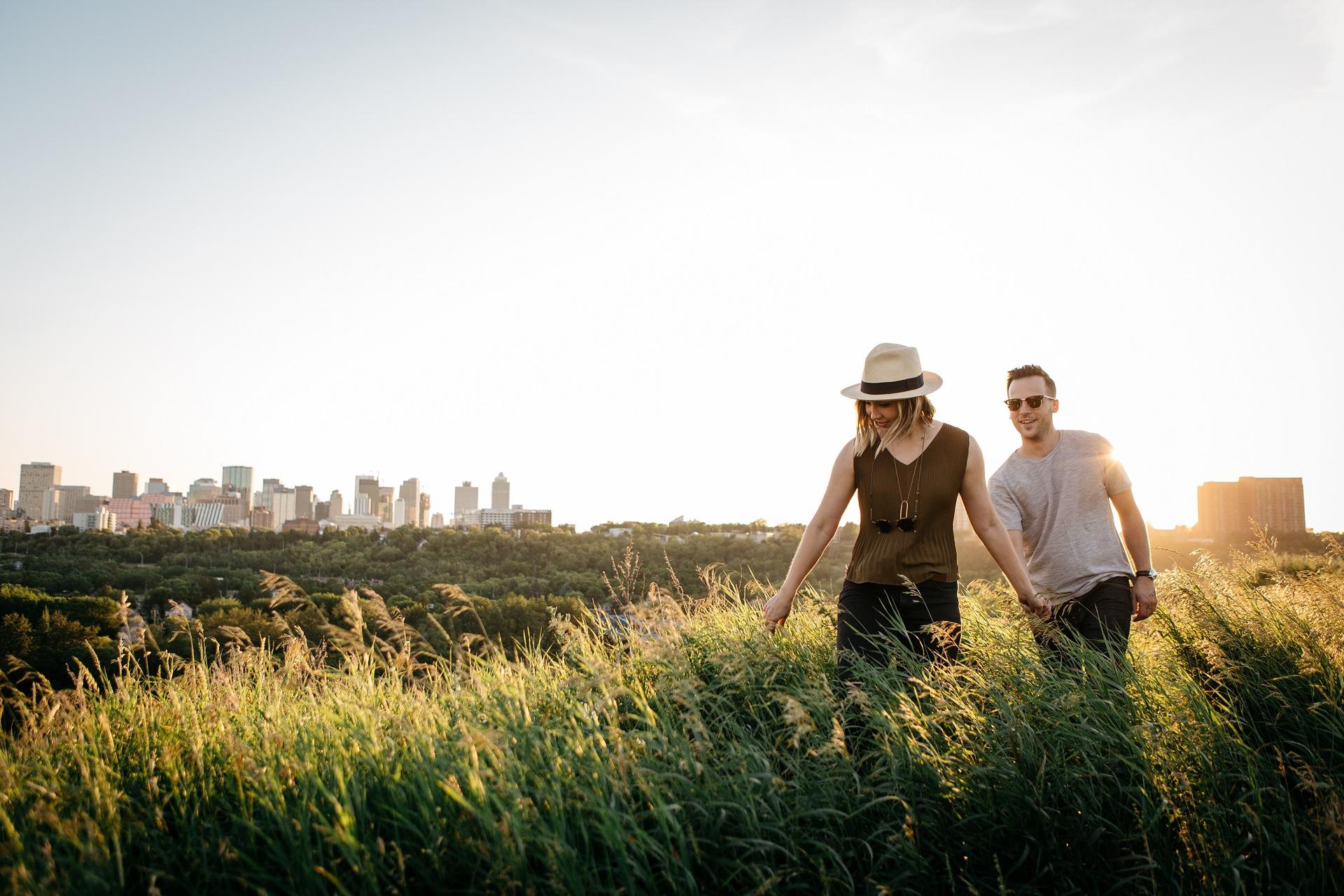 Edmonton River Valley - credit: Edmonton Tourism
A river runs through it -- that's the winding North Saskatchewan River (to be exact!) which originates from the Canadian Rockies' Columbia Icefield. And you could easily spend a week exploring Edmonton's River Valley, North America's biggest urban park at nearly 19,000 acres. Boat, jet ski, paddle, pan for gold, and fish for goldeye, lake sturgeon, and northern pike. Golf or picnic at 20 parks, or hike some 145 kilometres of trails. When temperatures drop, take a winter Segway tour through the snowy pathways with River Valley Adventure Co.
3. Dance to folk music at Gallagher Park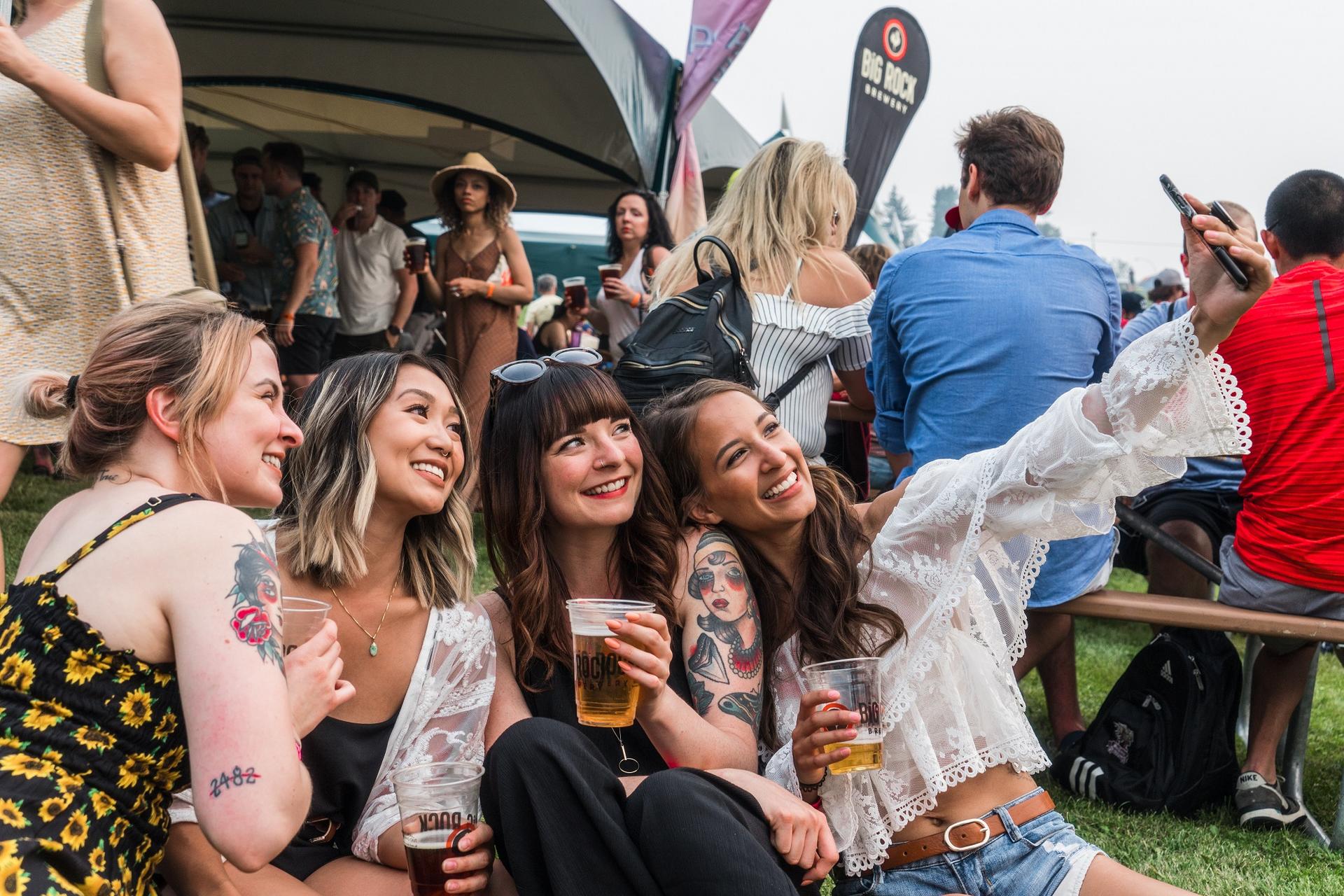 Gallagher Park - credit: Edmonton Tourism
Gallagher Park becomes a community of charming tents and booths in August during the hugely popular annual four-day Edmonton Folk Music Festival, with six stages, concerts, workshops, a beer garden, and craft fair. Fans from around the world celebrate, dance, and picnic in the natural amphitheater on the river valley's southern slopes (a ski hill in winter). Past headliners have included greats such as k.d. lang, Hozier, Van Morrison, Loreena McKennitt, and The Head and the Heart. Killer views of the downtown skyline match the world-class performances.
4. Beautiful blooms and butterflies at the University of Alberta Botanic Gardens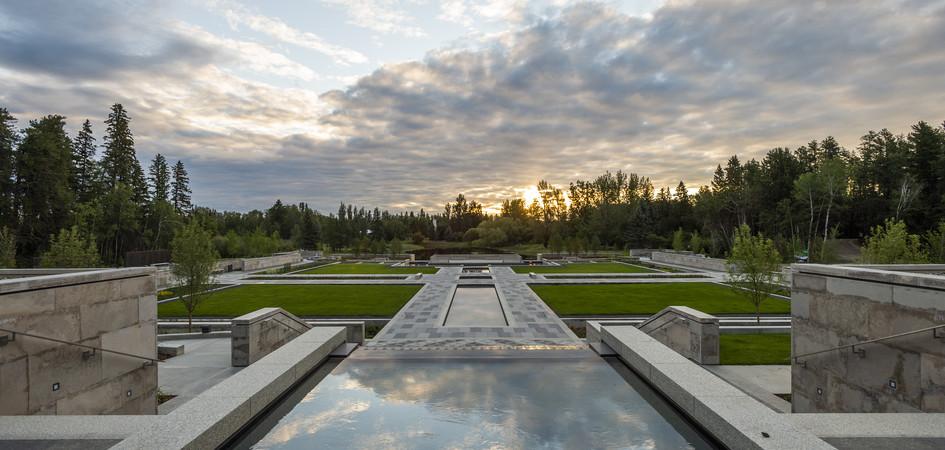 University of Alberta Botanic Gardens - credit: Edmonton Tourism
If you're a fan of exotics, don't miss the University of Alberta Botanic Gardens, with 10,000 plant species on 240 acres. Just 15 minutes outside of Edmonton in Devon, the showcase includes herbs, special collections of iris, lily, and peonies, a Native Peoples and Japanese garden, ecological and wetland reserve, the new Aga Khan garden, plus nature trails spanning 110 acres. In December, head to the gardens for Luminaria - a beautiful celebration of the season featuring glittering ice sculptures, candlelit trails and live music.
5. Take a walk at William Hawrelak Park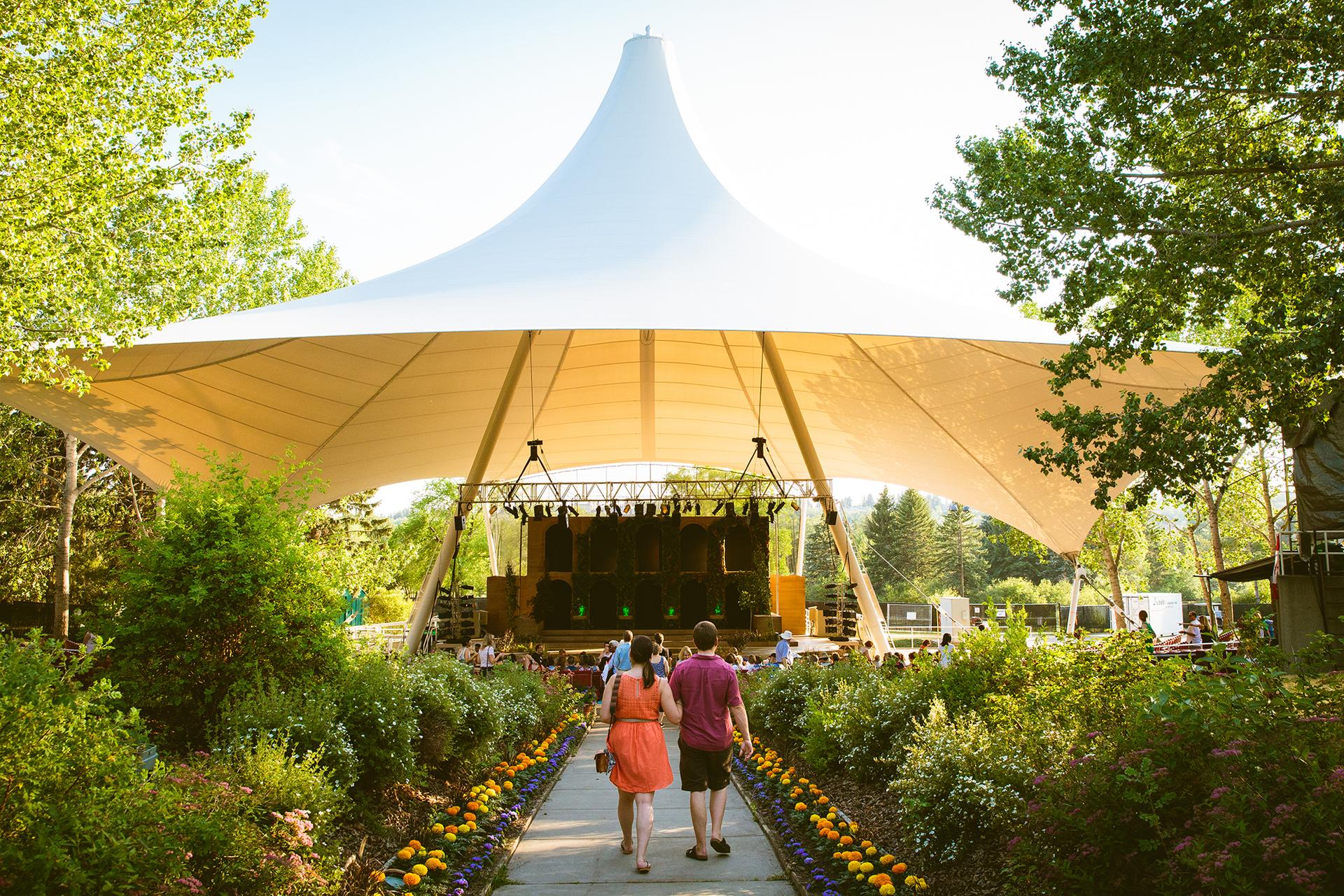 William Hawrelak Park - credit: Edmonton Tourism
The huge lake with little islands and inviting grassy areas with lots of elbowroom make the 168-acre William Hawrelak Park a favourite for everyone. Catch one of several major festivals here (Included the Edmonton Heritage Festival, Silver Skate Festival and Freewill Shakespeare Festival) or just stroll or cycle, play beach volleyball, take out a paddleboat, read a book on a bench, enjoy a leisurely picnic, or skate on the lake in the wintertime.
Edmonton is a bustling city of nearly one million, so of course there's plenty to see and do: museums, sporting events, shopping, festivals, and more. But we recommend starting with these beautiful parks.