The best hikes in Newfoundland and Labrador
If your idea of a great holiday is setting off with hiking boots and a walking stick, you'll love the hundreds of kilometres of trails found in Newfoundland and Labrador. From trail-covered national parks to walking festivals, in hiking is definitely a way of life in this scenic province. Here are some of the best places to start.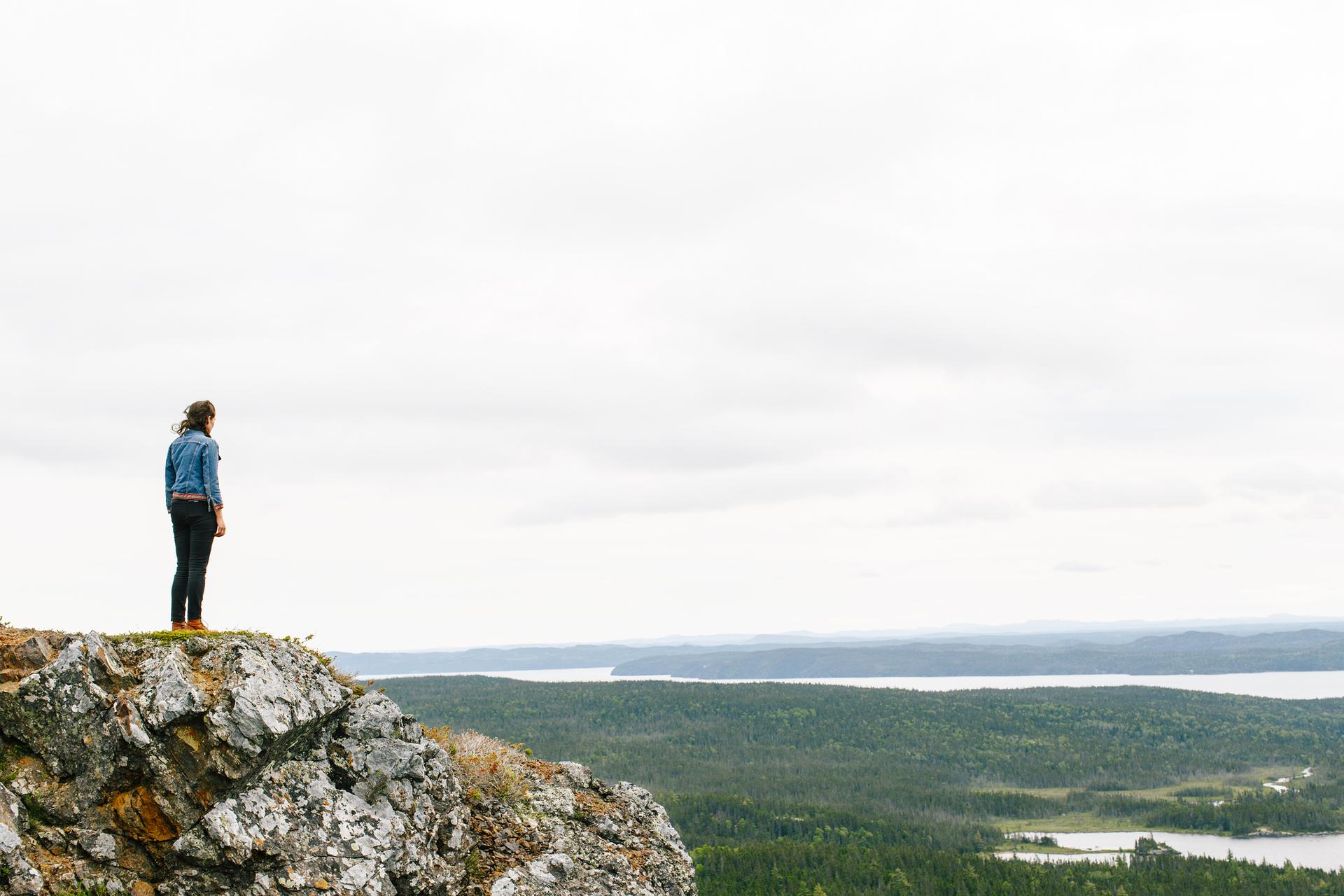 Terra Nova National Park
Terra Nova National Park
A dream destination for hikers, Terra Nova National Park has 80 kilometres of trails varying in difficulty from gentle strolls to lengthy hikes, with camping sites all along the way. One of the longer hikes, the Outport Trail, is definitely worth the effort as you make your way along nearly 50 kilometres of picturesque coastline. Make sure to take the two-kilometre detour to the top of Mount Stamford for one of the most spectacular views in the Province.
Western Brook Pond, in Gros Morne National Park - Credit: Newfoundland and Labrador Tourism
Gros Morne National Park
Believe it or not, geology is one of the main attractions for hikers in Gros Morne National Park. It was there that geologists first proved the theory of tectonic plates because the Tablelands (impressive, flat mountains formed of rock usually found deep in the earth's crust) stretch high above the landscape. When hiking in this national park you'll have your choice of marked and unmarked trails, each with a multitude of plants, animals and birds to take in. One of the most famous hikes takes you up Gros Morne Mountain, delivering stunning views along its 14 kilometre trail, during which it rises more than 790 metres. Fog and temperature swings can add to the challenge, but the view makes it all worth it.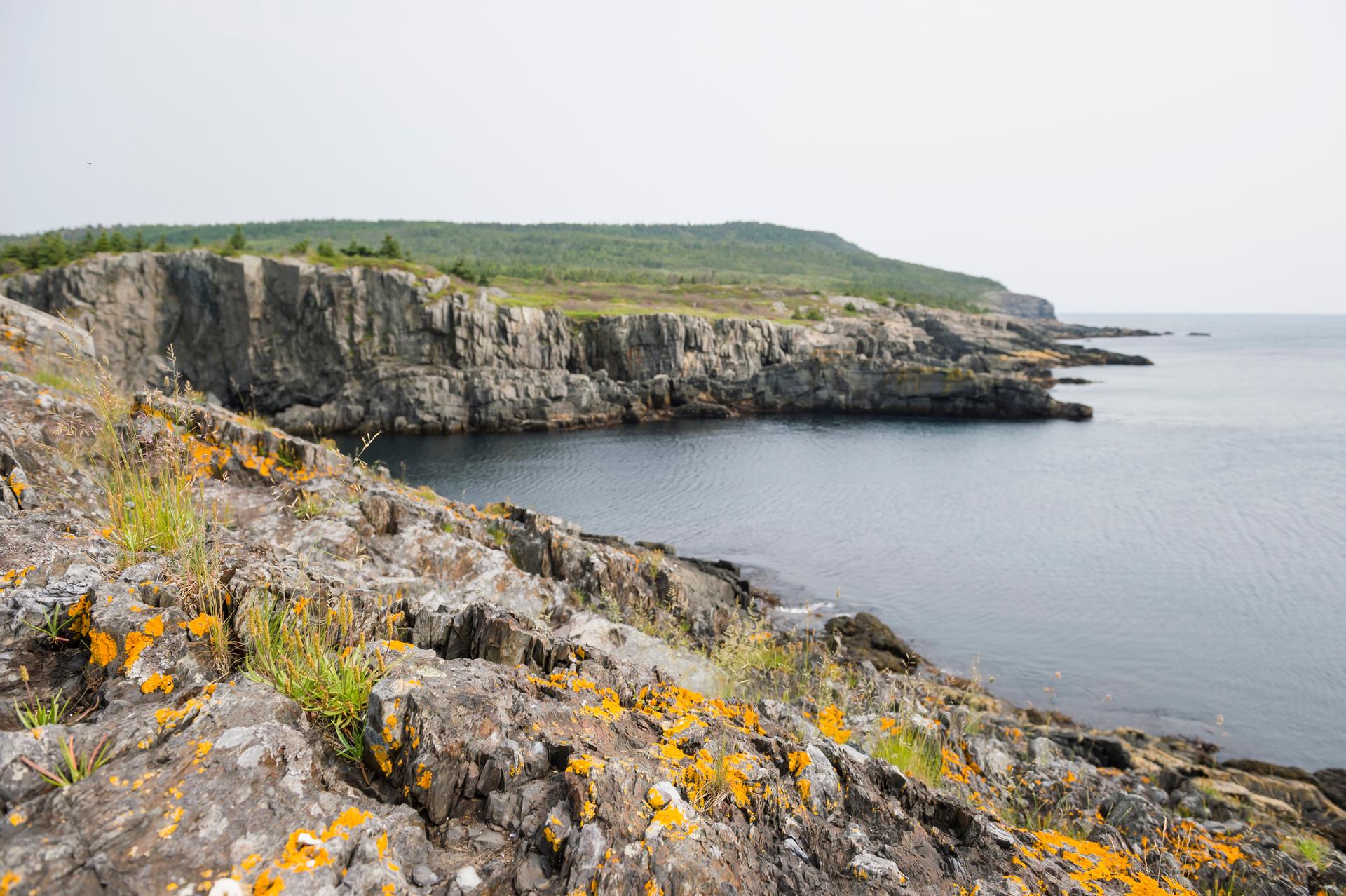 Views from the East Coast Trail
The East Coast Trail
Formed of 270 kilometres of awe-inspiring seaside trails, and passing through 30 coastal communities, the East Coast Trail is truly a one-of-a-kind hiking experience. Divided into 24 paths, each of which can be hiked as an individual experience, the East Coast Trail is accessible to hikers of all skill levels. Each trail is rated by difficulty, so you'll know what to expect on your hike.
Labrador Pioneer Footpath
A historic and traditional trail, the Labrador Pioneer Footpath is a coastal path that stretches between L'Anse-au-Clair and Pinware. This multi-day adventure with overnight accommodations runs along the rugged Labrador coast. Keep the camera ready for icebergs floating by and whales breaching in the distance. 
Roots, Rants and Roars
If you love to connect with the local hiking community, check out the Roots, Rants and Roars festival in Elliston. This fun-filled event is a celebration of culture, food, land and sea. For a truly unique experience, participate in the five-kilometre looped food hike, during which chefs prepare incredible dishes along the trail.
For more incredible hikes, visit the Newfoundland and Labrador Tourism website.