7 ways to make the most of the winter wonderland in Québec City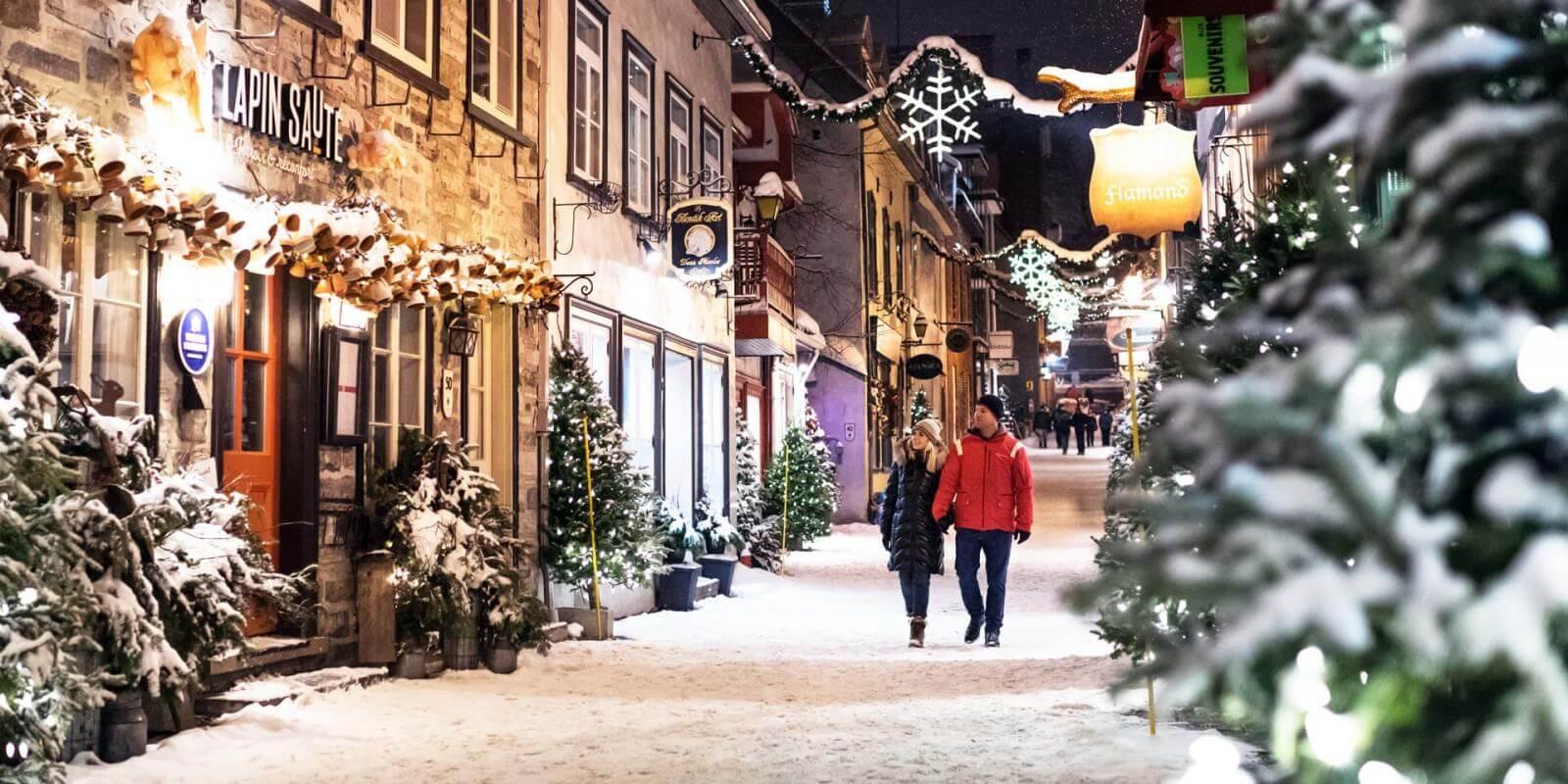 As soon as the first snowflakes fall, Qu?bec City gets into its winter groove. From late November to late March, the region is one giant playground while Old Qu?bec dazzles with its enchanting blanket of snow. So bundle up, because there's no shortage of warm-hearted fun. Grab your hat and mittens and experience the best of winter : it's time to tackle winter like a local!
Here are 7 winter experiences you won't want to miss:
Marvel at the splendour of the only ice hotel in North America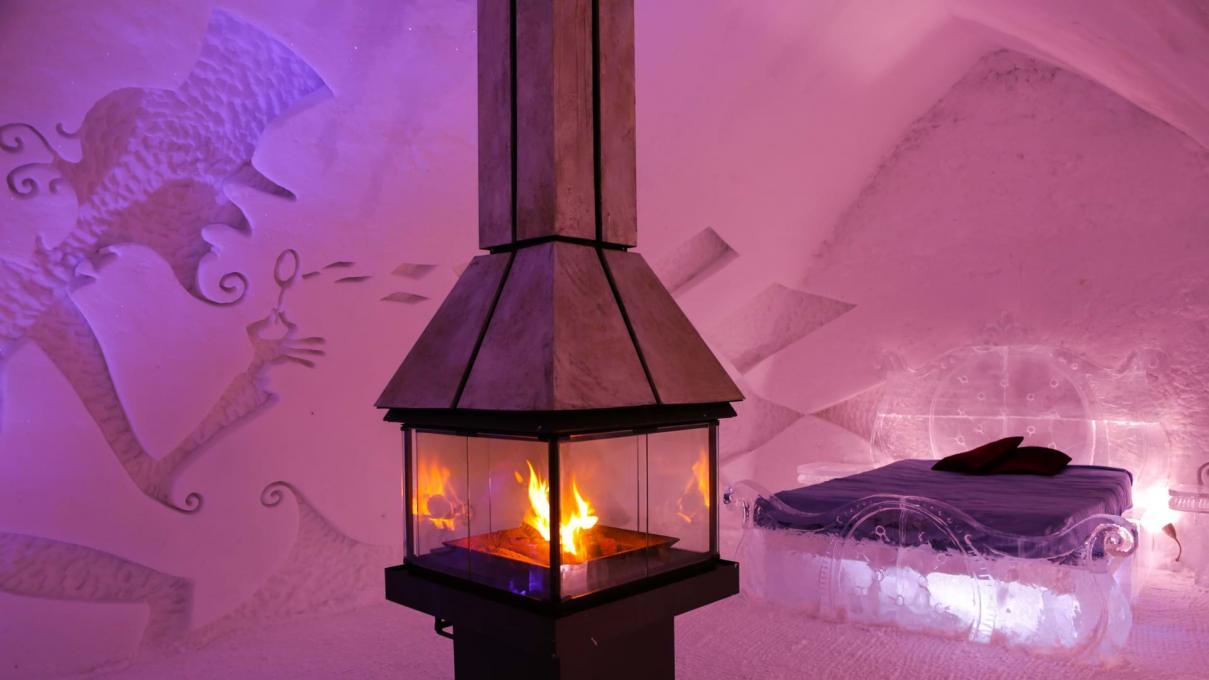 Credit: Hôtel de Glace
Qu?bec's one-of-a-kind H?tel de Glace is the only place in North America where you can sip an aperitif in a bar at -5?C, enjoy a cozy night's sleep in a room made entirely of ice, and tie the knot in a frost-covered chapel. Enter a magical, mesmerizing world of ice and snow!
Stroll through the winter wonderland of Old Qu?bec
Credit: Francis Gagnon
From early December to mid-March, Old Qu?bec is like a fairyland Christmas village of lights, decorations, snow, and enchanting European architecture. Delightful! The smells of cinnamon, gingerbread, and sausages from the German Christmas Market waft through the streets of the historic district while Grande All?e is abuzz in anticipation of the New Year's outdoor festivities.
Celebrate winter throughout the city at the Qu?bec Winter Carnival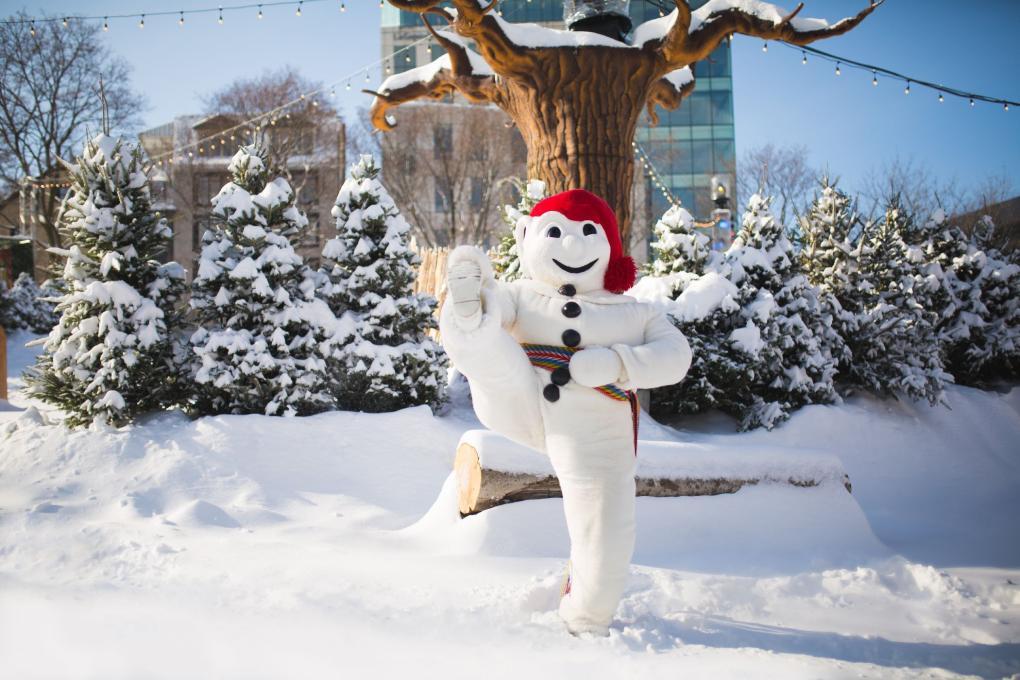 Credit: Audet Photo
This big winter celebration has been warming hearts since 1955 with a host of traditions that celebrate the city's French Canadian roots. It's the best time to celebrate with the locals, who will be eager for you to try some caribou liquor, blow the Carnival trumpet, and don an arrow sash. 
Take advantage of all the snow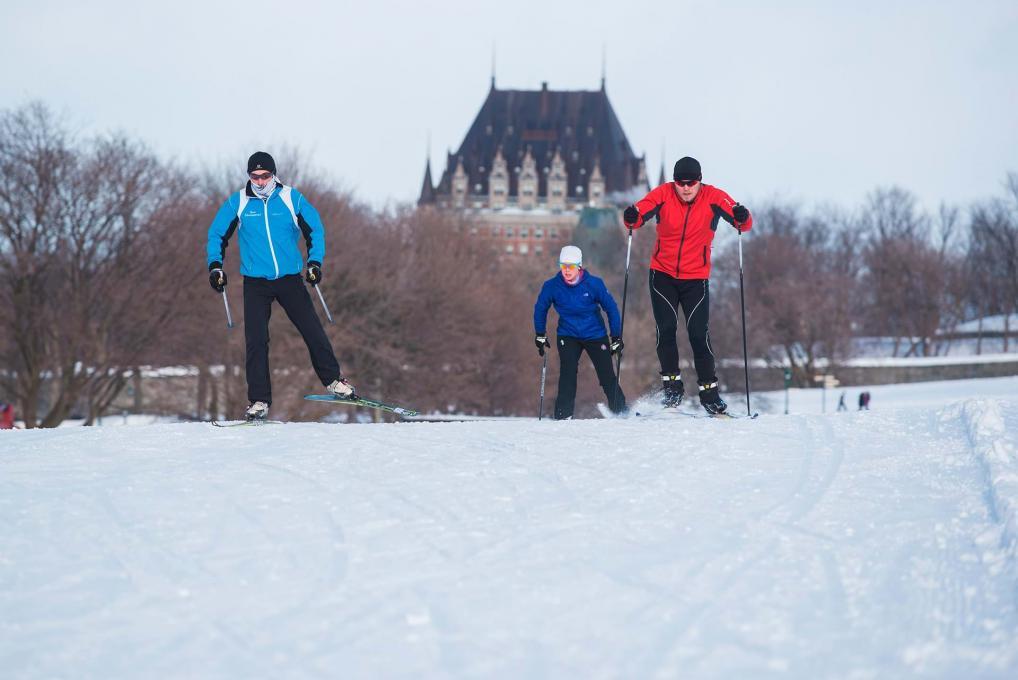 Credit: Francis Gagnon
With over 300 cm of snow most years, Quebecers have long since learned to love this gift from nature. When in Qu?bec City, do as the Quebecers do! Try cross-country skiing in the heart of town or in the most beautiful sceneries. Discover the magnificent skating rinks all over the city. Snowshoe through snow-capped forests less than 30 minutes from downtown. Go dogsledding through stunning winter scenery. After an adventurous snowmobile ride, bond with new friends at the chalet over a hearty meal. There's nothing like warm times after a fun day outside!
Zoom down snow tube runs
Credit: Francis Gagnon
Get in touch with your inner child--give snowtubing a whirl! It's a Qu?bec winter tradition that's fun for the whole family. Your ultimate adrenaline rush awaits at Village Vacances Valcartier, North America's largest winter playground. with its thrill-a-second slides. Choose a one-person inner tube, a giant inner tube, or an inflatable raft. Outsized fun in the great outdoors! And right beside the Ch?teau Frontenac, try Glissades de la Terrasse, a toboggan run like you've never experienced. The clifftop views will blow your mind!
Hit the slopes at your pick of four ski areas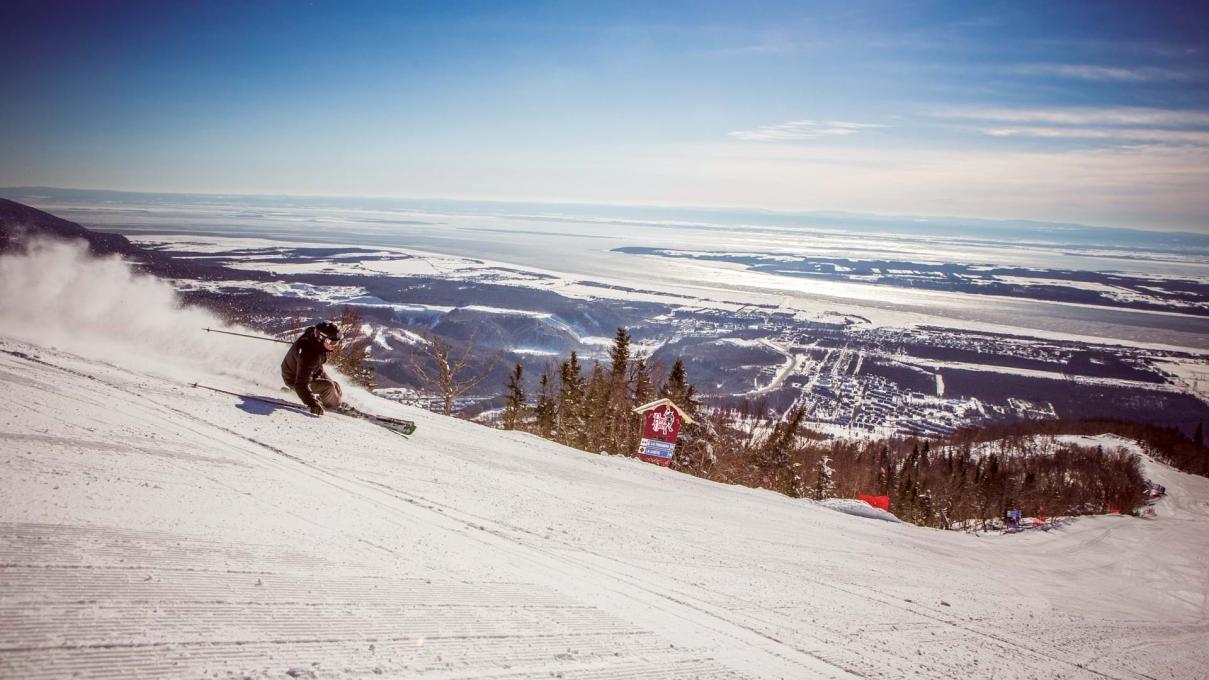 Credit: Olivier Croteau
Just a snowball's throw from the city await spectacular ski runs, some with jaw-dropping views of the St. Lawrence River. Why not give night skiing a go? Carving down the illuminated slopes is a unique experience--one that wouldn't be complete without getting into Qu?bec City's festive apr?s-ski scene and making new friends.
Snuggle into the cozy side of winter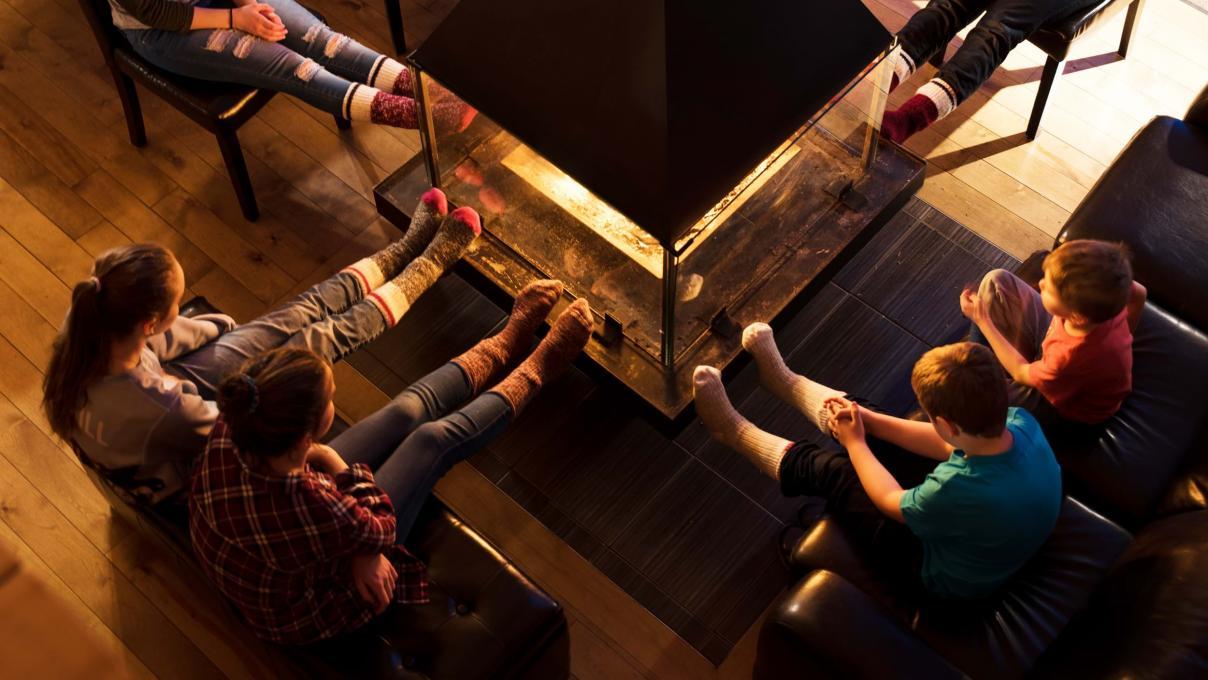 Credit: Au chalet en bois rond
Winter is also a time for getting snug and cozy. Have a seat by the fireplace at the chalet with a nice glass of wine. Share a meal with friends or spend the day in your wool socks playing your favourite board game. Cap off your stay with a visit to a Nordic spa. There's nothing like alternating between hot and cold to relax you after a full day!