5 unexpected national parks to visit this spring
Whether you're looking to relax and unwind in the great outdoors or a great adventure, look no further than Canada's beautifully diverse national parks.
Spring is the perfect time to experience some of Canada's National Parks. Enjoy the longer days as nature revives from its winter slumber. With snow and ice melting down roaring waterfalls, animals waking from hibernation or returning from their winter migration and trails leading through a rainbow of fresh blooms, here are five parks to visit as the weather warms up.
British Columbia : Gulf Islands National Park Reserve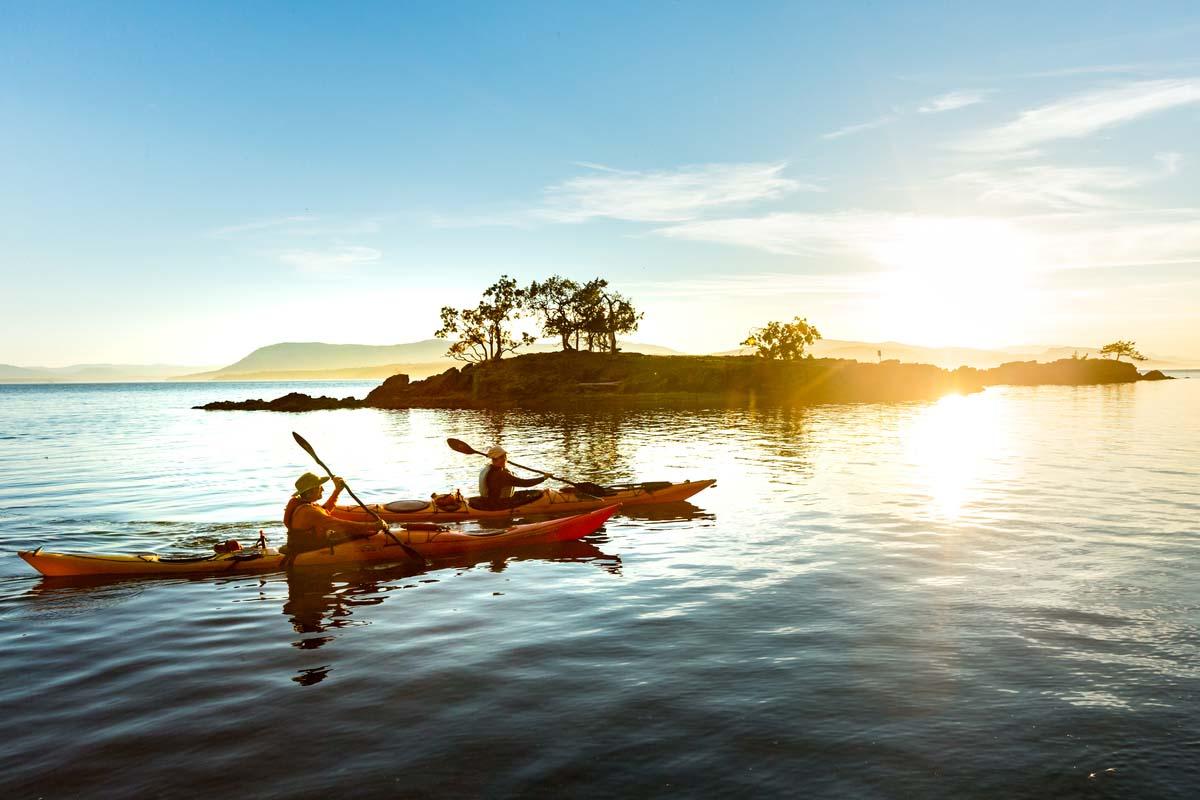 Beaches, incredible marine wildlife, calm and serenity await in the Gulf Islands National Park Reserve. Photo credit: Parks Canada
The unique Mediterranean climate of the Salish Sea, located between Vancouver on the mainland and Victoria on Vancouver Island, is home to the stunning Gulf Islands National Park Reserve. This rich environment hosts a diversity of marine wildlife such as rare birds, orca pods and porpoises. Besides wildlife viewing, this peaceful part of British Columbia spread across fifteen larger Southern Gulf Islands, countless islets and reefs is popular for kayaking, hiking and wellness getaways.
Ontario: Pukaskwa National Park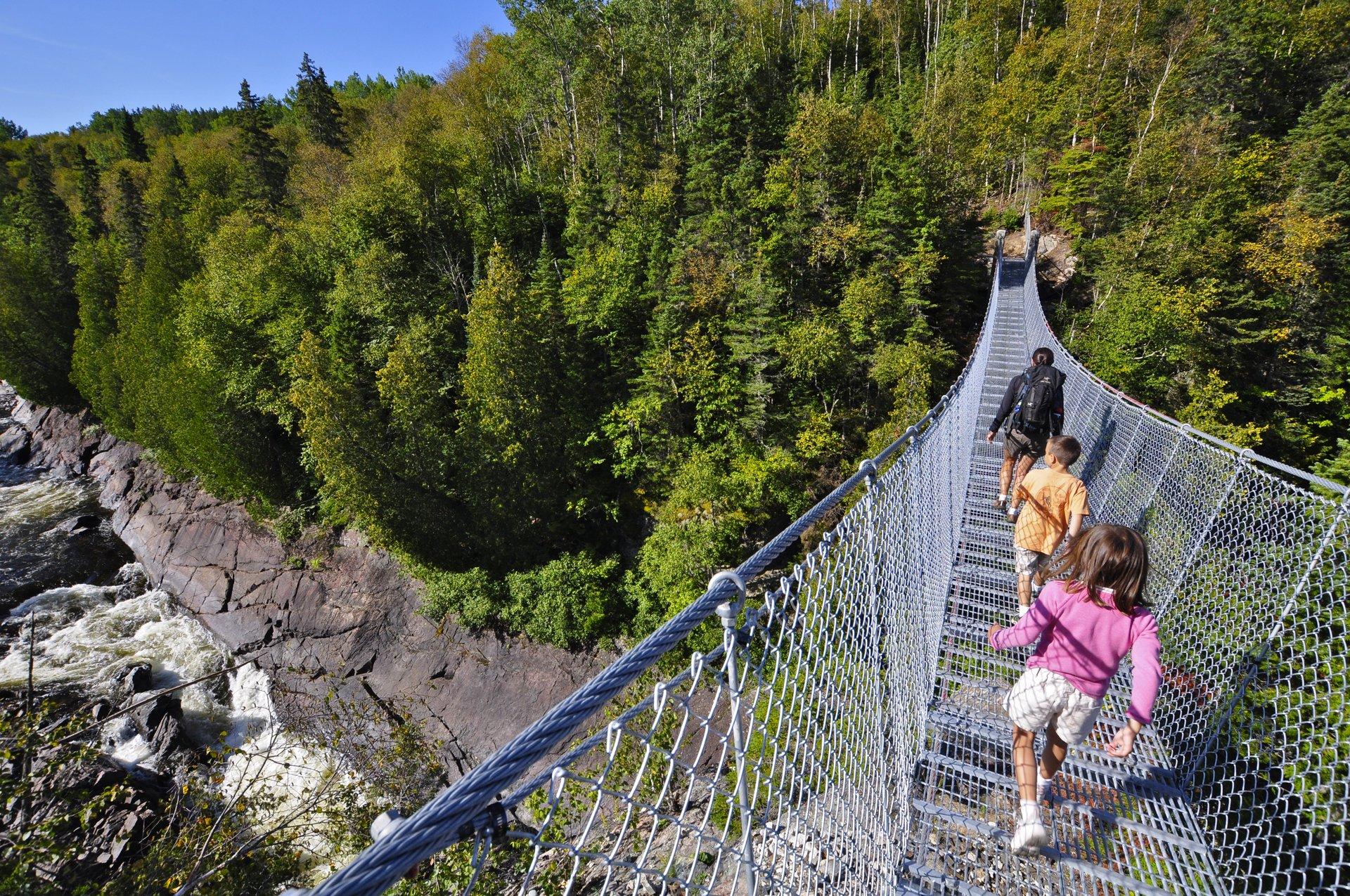 Credit: Destination Ontario
Pukaskwa National Park is a vast, wild, natural playground on the edge of Lake Superior, the world's largest freshwater lake. Wander along rocky shores where stoic granite and boreal forests reveal a crescent of golden sand at Horseshoe beach. Tackle the challenging White River Suspension Bridge hike for impressive views above a roaring waterfall. Enjoy the Anishinaabe camp to experience the rich cultural, spiritual and historical heritage of the Anishinaabek people who continue to call this land home. Park facilities open mid-May, visit early to enjoy the longer days before the park fills with summer visitors.
Saskatchewan: Prince Albert National Park
Credit: Tourism Saskatchewan / Greg Huszar Photography
Just two and a half hours outside Saskatoon, you'll be transported to stunning wilderness in Prince Albert National Park. Tucked in a boreal forest, become one with nature as you're surrounded by towering trees, diverse wildlife, and clear, northern freshwater lakes. In the park, you can lounge on the beach (when the weather heats up), canoe, cycle, and even explore the town of Waskesiu.
Newfoundland and Labrador: Gros Morne National Park
Credit: Barrett & MacKay Photo / Newfoundland and Labrador Tourism
Gros Morne National Park, located on Newfoundland's west coast is known for its dramatic scenery of towering mountains, glacially carved valley, forests and coastal landscapes amd fishing communities.In spring, the lowlands and coastal townships are perfect for exploring, with mountain plateaus still adorning their winter snowcaps. The recently revitalized network of trails is world renowned for offering memorable hiking trails to Western Brook Pond, the coastal cliffs of Green Gardens, and the Tablelands--with early blooming arctic wildflowers. You can also picnic or camp with vistas, with facilities opening in late May.
Quebec: Forillon National Park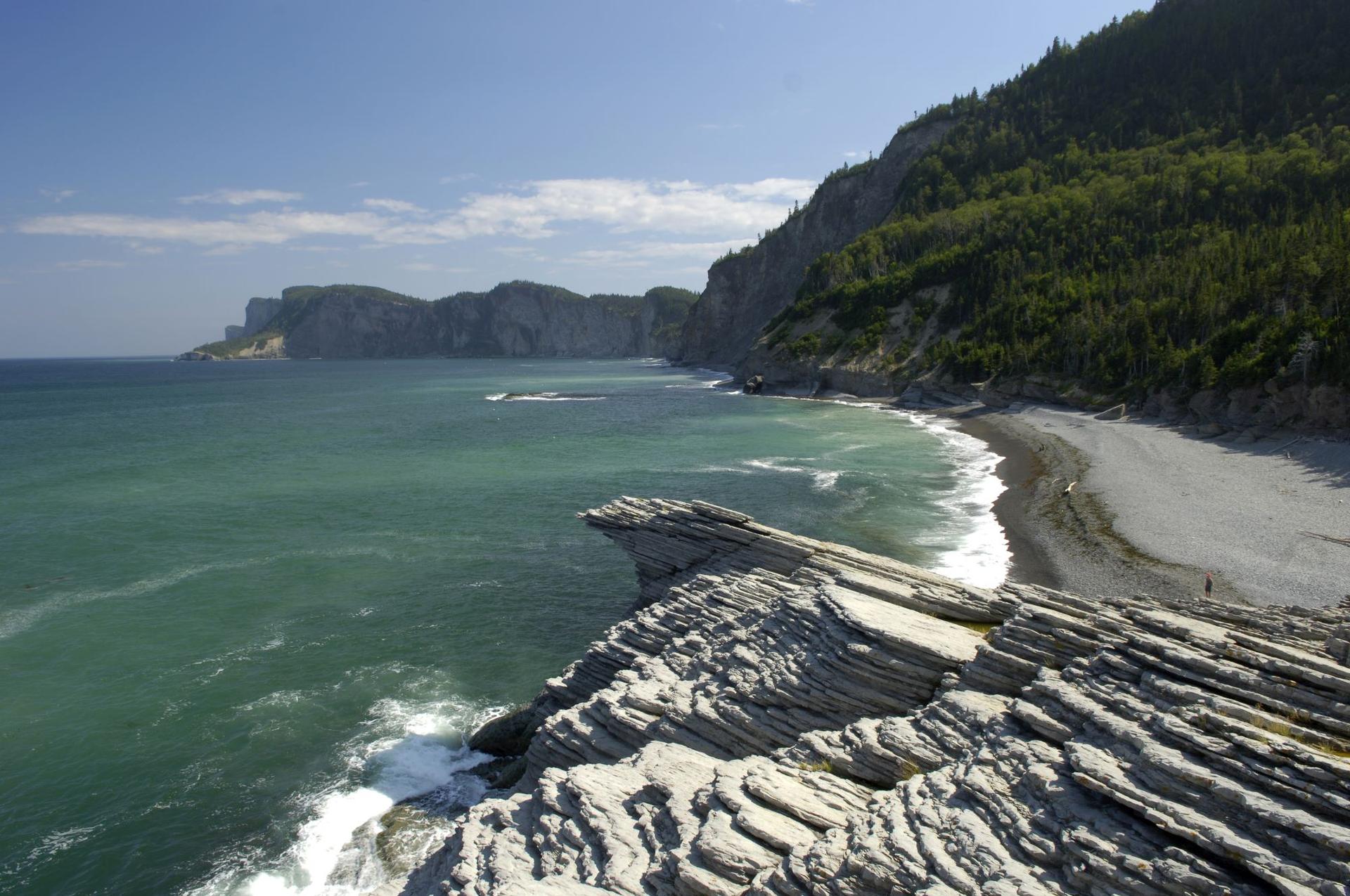 Credit: Paul Laramée / Tourism Quebec
Perched on the northern tip of the Gasp? Peninsula, Forillon National Park boasts mountainous boreal forest ending with dramatic cliffs facing the Gulf of St Lawrence. The region is rich in history, and in nature with four major ecosystems. Explore on foot with lakeside, beach and Appalachian ridge hikes. During the spring, relax in the great outdoors before the summer visitors and witness the arrival of the blue whale, as well as five other species of cetaceans in the Gulf of St. Lawrence. Listen up and take out your binoculars as you will have the privilege of observing the seabirds returning by the tens of thousands to make their nests in the vertiginous cliffs.