5 national parks to visit this fall
Looking for adventure? Look no further than Canada's beautifully diverse national parks. No matter the season, there's a park that will offer not only stunning scenery, but also unique experiences -- from migratory whales to hikes revealing panoramic vistas ablaze with fall colours. 
There's something special about fall in Canada. The air has a certain crispness to it, leaves light up trees in shades of crimson and yellow and Canada's esteemed wildlife readying themselves for the winter. Sure, it may be colder than the season preceding it, but there's something particularly appealing about bundling up and heading into the wilderness. Here are some of the best National Parks to explore during this picturesque season.
New Brunswick: Fundy National Park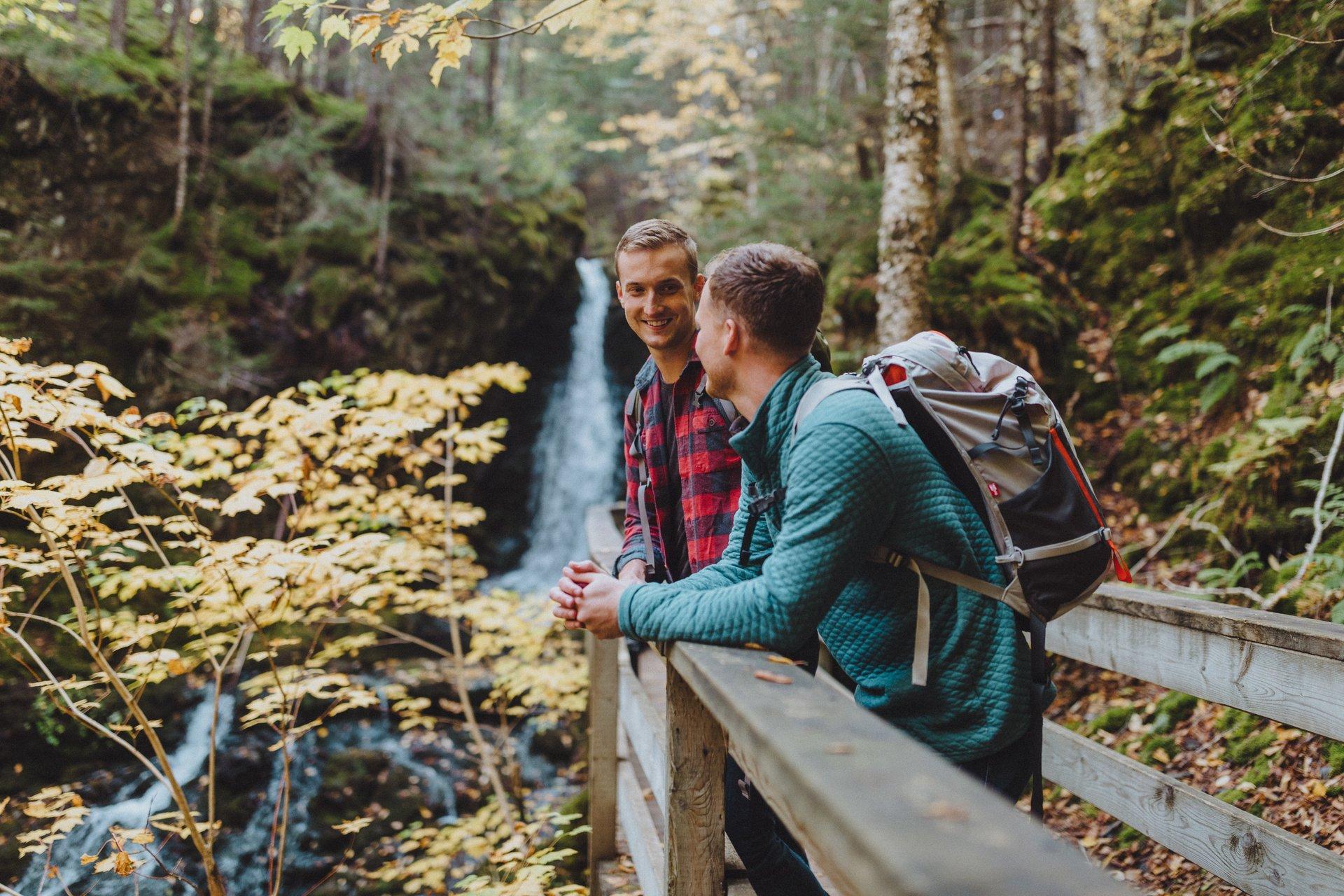 At Fundy National Park you can experience the world's highest tides.
New Brunswick is the perfect place to take in fall colours by the sea. In Fundy National Park, not only is there classic hiking and biking -- Matthews Head and Kinnie Brook trails come highly recommended -- but there's also the world's highest tides. Hit the trail in the morning, then see either four-storey high water or the ocean floor, depending on the tide table. Back on shore, track down the Parks Canada red chairs scattered around the park -- these chairs mark the best and most tranquil viewpoints.
Alberta: Jasper National Park
Extending over 10,000 square kilometres, it is the largest national park in the Canadian Rockies and part of UNESCO's Canadian Rocky Mountain Parks World Heritage Site.
Jasper National Park is stunning -- no question. But in fall? It's extra special. Savour the quieter months to hike less crowded popular trails like the Jasper Discovery Trail and the Valley of the Five Lakes. Breathe in the crisp air and hop on a mountain bike to cover more ground. Catch the changing leaves and maybe even a glimpse of snow-capped mountains as you wander through forests or next to glacier-fed turquoise lakes. Follow that up with an evening of stargazing -- Jasper is the second largest dark sky preserve in the world, meaning there's minimal light pollution to maximize your night-sky viewing.
Ontario: Thousand Islands National Park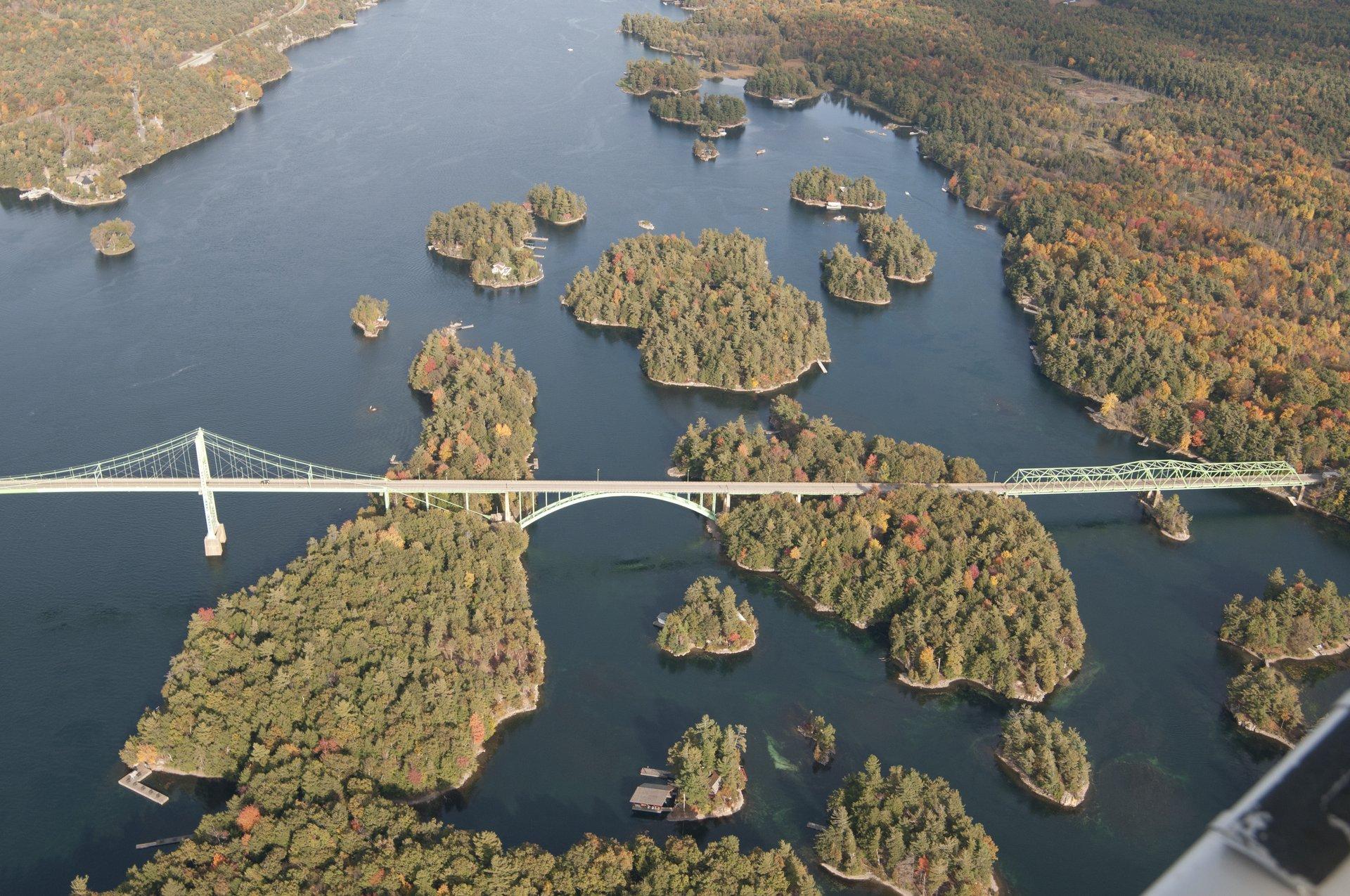 Thousand Islands National Park was established in 1904, the first Canadian national park east of the Rocky Mountains.
If you're looking for picture-perfect fall colours and weather, look no further than Ontario. This province boasts some of the most stunning autumn scenery and Thousand Islands National Park is no exception. Located in the St. Lawrence River and made up of several islands, there's plenty to do here. You can camp in a rustic-luxe canvas tent cabin, called an oTENTik, that will act as the perfect home base for hiking and paddling. If you want to see more, book a boat tour and see the park from the river. While you're on the water or on foot, be sure to keep you eyes peeled -- this park is full of wildlife like white tail deer, heron, osprey, mink and turtles.
Quebec: Saguenay - St. Lawrence Marine Park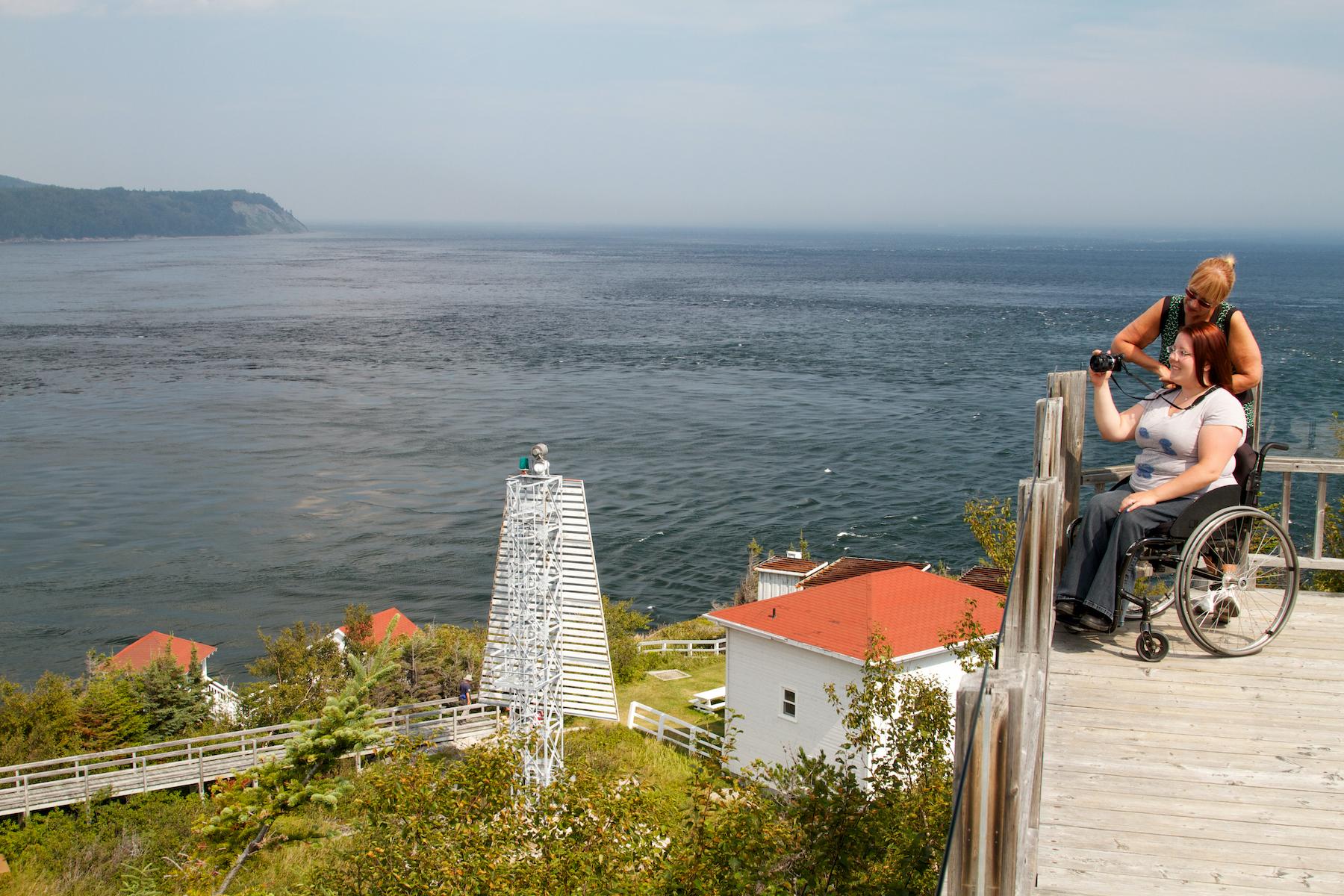 With the year-round resident beluga whales and thousands of migratory whales, the park is one of the best places to see whales in the world.
Choose your own on-water adventure to discover rich marine life inhabiting the waters of Saguenay-St. Lawrence Marine Park. Quebec's first marine park protects the exceptional ecosystem at the meeting place of the St. Lawrence estuary and the Saguenay River Fjord. Be sure to hop aboard a whale watching cruise (operating until end-October) and then paddle the black waters of the fjord and weave through the upper estuary islands, sail along the 300-metre high cliffs and estuary islands, dive into the coloured gardens below the surface or visit the discovery centres on land. 
Saskatchewan: Prince Albert National Park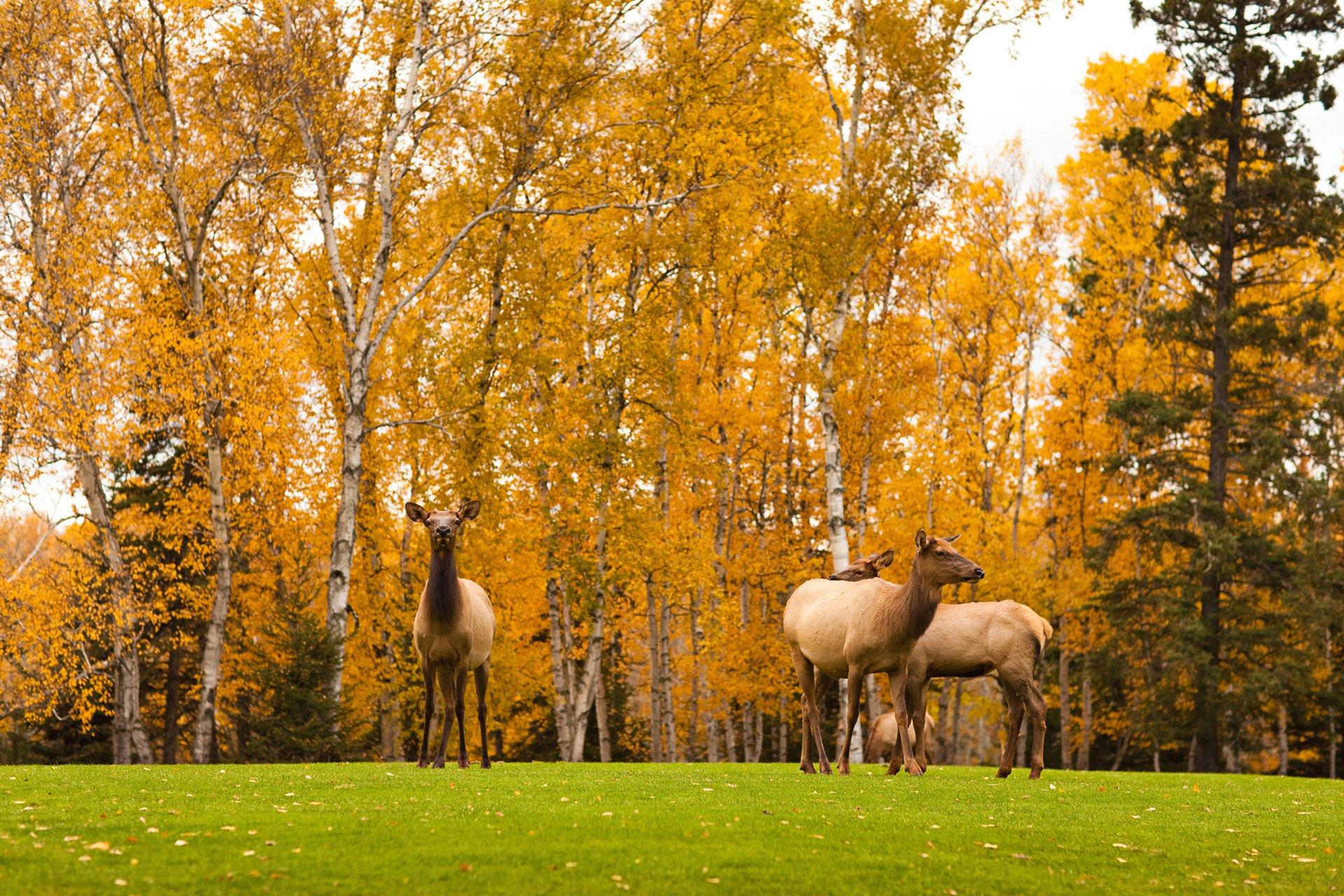 This park features the cabin of famous conservationist Grey Owl, whose story was captured in a 1999 film of the same name starring Pierce Brosnan.
Prince Albert National Park is located in the heart of Saskatchewan where prairies meet boreal forest, free-roaming plains bison and other wildlife. Visit in autumn to see the changing colours while still enjoying mild temperatures and those famous big-sky sunsets. Several scenic driving tours are available or you can leave the car behind for a hike to explore the forests and bogs along an accessible boardwalk. Those willing to tackle the more challenging 8.5km Spruce River Highlands Trail will be rewarded with panoramic views of the golden aspens and tamaracks overlooking the Spruce River.
Canada is home to 46 national parks, and these are just a few of our favourites. Perfect to explore in all seasons, find more outdoor inspiration on Parks Canada's website.